Scary Stories on Tape
My first exposure to Le Fanu's work wasn't actually through a book at all. My grandmother for Christmas one year gave me a set of chilling stories from literature on tape that I regularly listened to in my mother's sundrenched sitting room. I can still remember my favourite stories nearly word for word. 'The Moonlit Road' by Ambrose Bierce, 'The Upper Berth' by F. Marion Crawford, 'To Let' by Bithia Mary Croker.
However, the story that I annoyed my mother with first by listening to it on a steady loop was Sheridan Le Fanu's 'An Account of Some Strange Disturbances in Aungier Street'. I still quote that story from time to time. It made me laugh and, at the same time, contained an eerie disturbing quality that was hard to forget and fascinating.
So, when I started seeking out classic literature I, of course, started to look for more of Le Fanu's work — especially his longer fiction. I did read In a Glass Darkly, but it was Uncle Silas that I was drawn to, even if it was a hard book to find. I was lucky enough to find an edition from Dover Publications and it was definitely worth the search.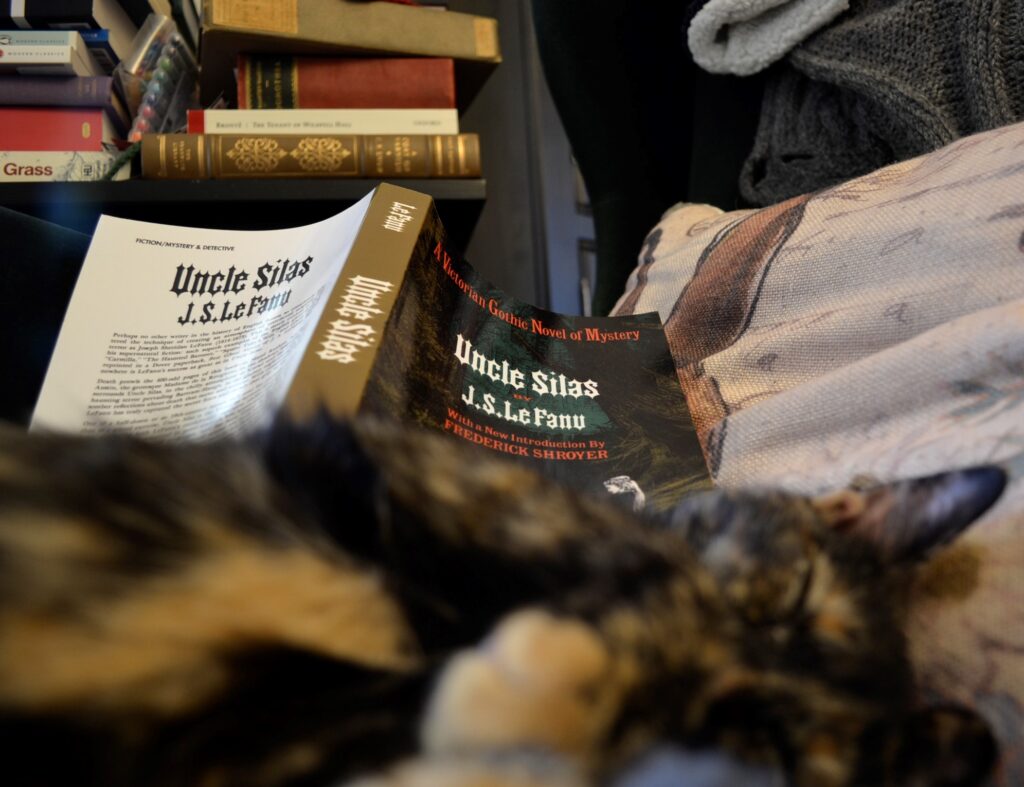 An Essential Gothic Mystery
What do you think of when you think of Gothic mystery? A mysterious death followed by a mysterious will? Opium? Scary governesses? Some kind of murder plot? Graves? Estranged uncles? Gypsies? Creepy cousins? Murder? Gambling debts? Estates badly managed?
Did you say all of the above?
Well, Le Fanu certainly delivers all of the above in Uncle Silas, a gothic horror mystery to end all gothic horror mysteries. The heiress Maud Ruthyn is sent to live with her estranged Uncle Silas after her father dies rather suddenly, in her father's misguided attempt to clear said uncle's rather infamous name. What follows after she arrives at her uncle's estate is one mysterious event after another, which culminates in a plot to rob Maud of both her inheritance and her life.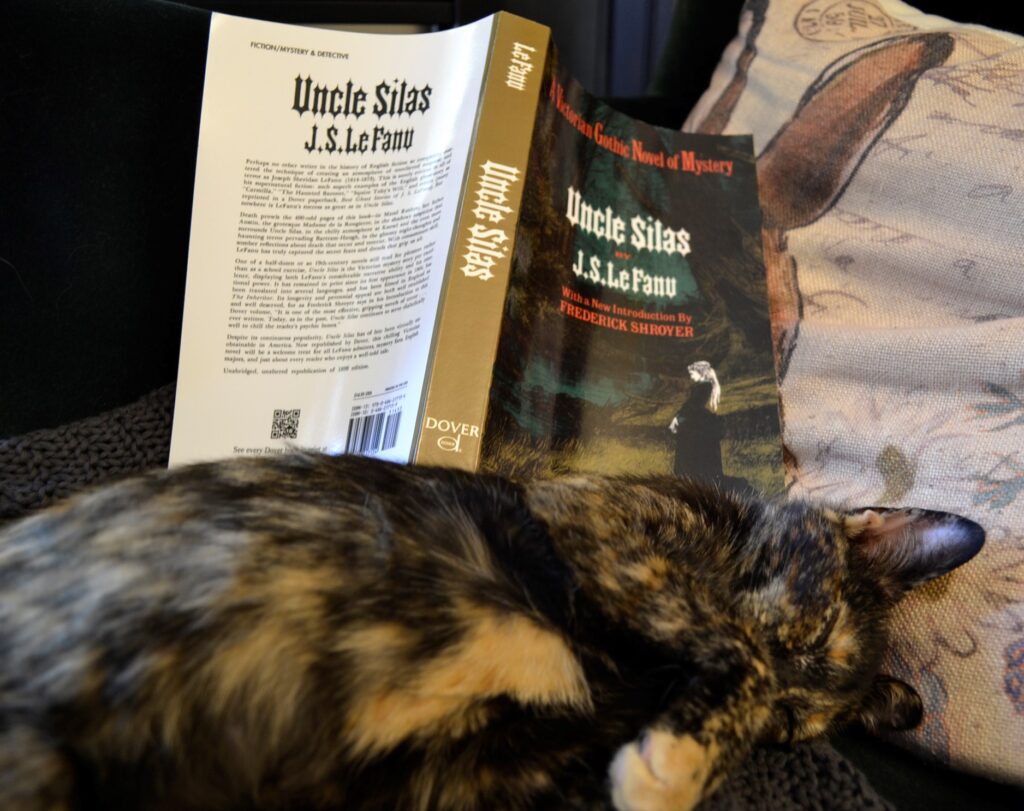 Though the plot sounds a bit melodramatic — and perhaps a bit cliché, in modern terms — I can assure you that it is the last thing from a boring read. I would recommend it as an essential on any spooky reading list.
Twists and Turns
The real magic of Le Fanu's work is in how many twists and turns he can fit into the course of one novel. Just when you think you know where the narrative is going or what is happening with an arc, he promptly turns it on its head. And he's able to accomplish that very amazing moment that happens at the end of a very good book where you read the conclusion and everything that you've been wondering about in the previous pages suddenly makes complete sense.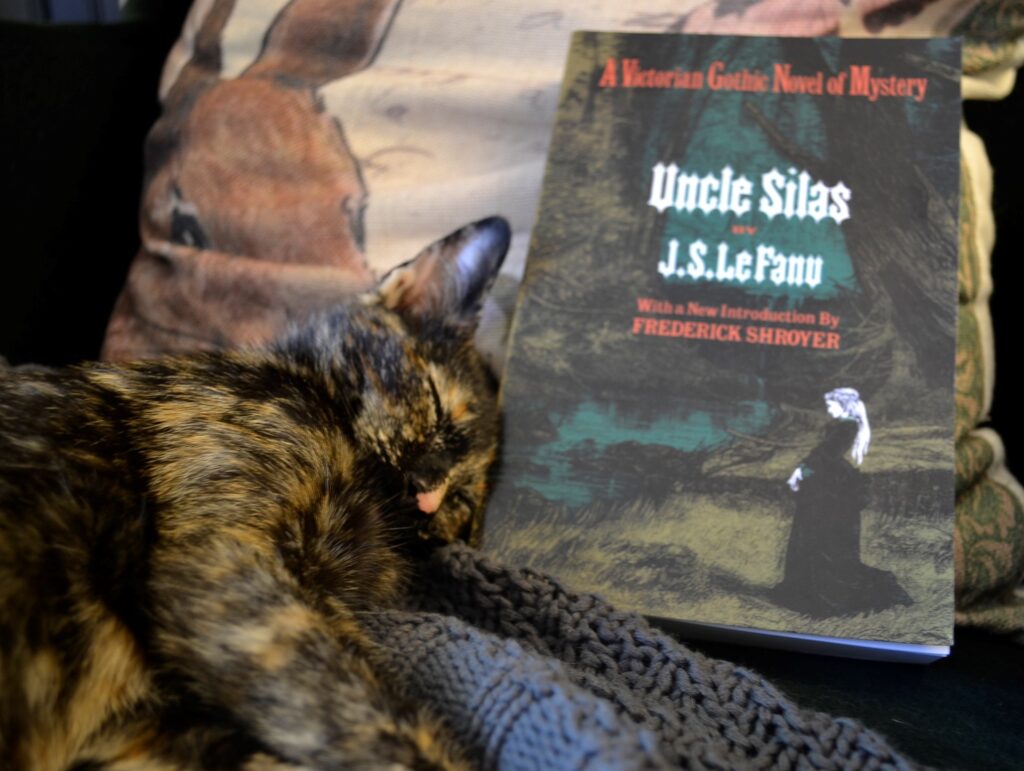 As a writer, I can appreciate how just how much planning, structure, and just skill it takes to make that moment possible for a reader. It's not just a matter of a good plot chart and outline — though that certainly does help. It's a matter of finesse and being able to balance what the reader has to know with what the reader can be surprised with (without frustrating them or making mystery just too mysterious).
Disturbingly Grounded
'An Account of Some Strange Disturbances in Aungier Street' is one of Le Fanu's many stories that focus on the supernatural. But Uncle Silas — though it has the spooky atmosphere of that quintessential and distinctly Victorian gloom — does not have a supernatural conclusion. Instead, Le Fanu weaves a tale of avarice that has human villains that are committing horrible acts in order to get their hands on some very ill-gotten gains.
Even though Uncle Silas doesn't contain a ghost or a goblin, it does contain a good dose of disturbing events that are sure to haunt the reader after the book is finished. Personally, I do find narratives like Uncle Silas more unnerving than the usual vampire or ghost story because it doesn't take a stretch of imagination to see the events happening outside of a fictional book. There are a lot of crimes that are motivated by greed and plots just as intricate and unsettling as the one that Le Fanu creates.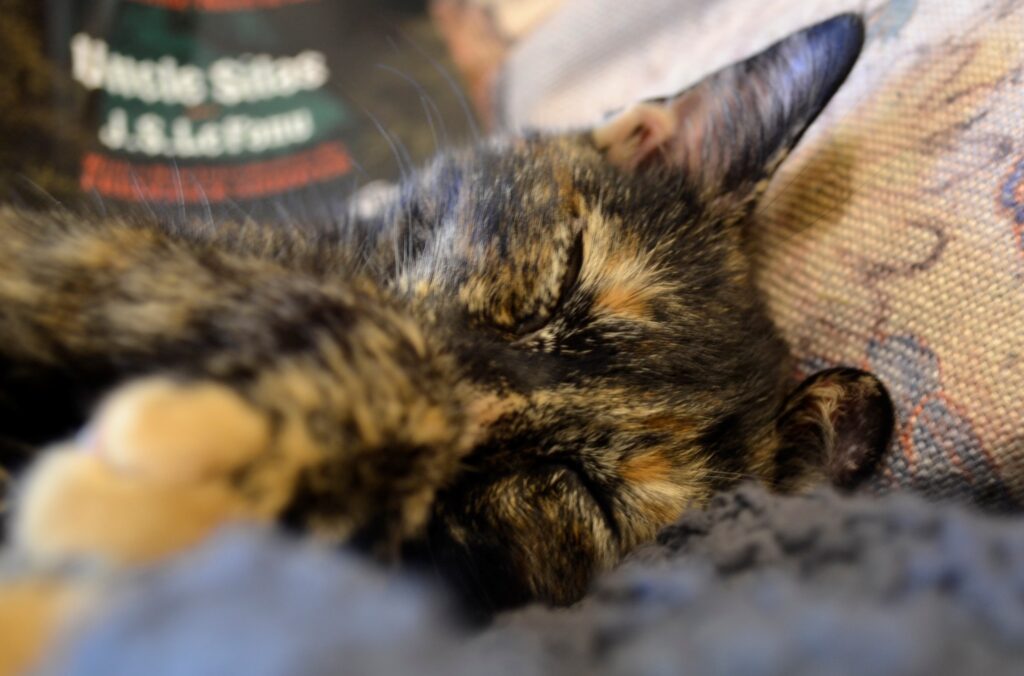 Enjoying the Post-Feast Twilight
So we've just enjoyed our Thanksgiving feast and are enjoying a quiet evening full of lazy digestion. One of my favourite moments is looking out over the sitting room and seeing all of our cats sleeping in curled up balls of purring contentment as I read my book and watch my lovely spouse write or work on her knitting or her crochet.
We'll worry about the mountain of dishes later and put away the leftovers after we finish slowly nibbling at them way past our usual bedtime. It reminds me a bit of when we used to stay up late back when we were in high school. We'd watch movies, talk, and then eat instant noodles in the wee hours of the morning. We're not teenagers anymore and we won't be up at three in the morning, but it's nice to be able to recapture that feeling over the Thanksgiving holiday.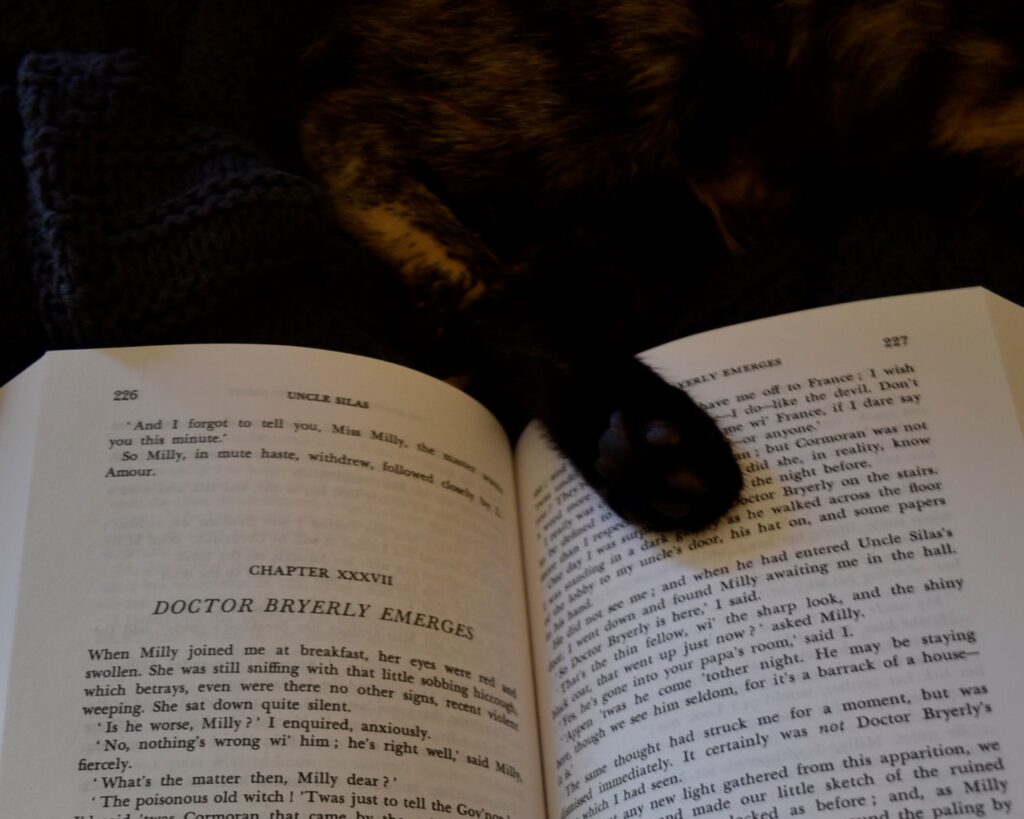 I think I prefer the meal we make now to packaged dried noodles, though.