Halloween Is Finally Here!
So, it's finally here! Halloween! And the preparations are delightfully chaotic as we get all of the candy ready to hand out to our neighbourhood trick-or-treaters and put the final touches on the Halloween décor. The pumpkins have slowly been carved over the course of the last weekend, and our television is tuned to TCM and the Halloween marathon that features a lot of our spooky favourites including Häxan, House on Haunted Hill, Horror Hotel, and Plan 9 From Outer Space.
There are also the retro cartoon specials we love such as Garfield's Halloween Adventure, Room on the Broom, and It's the Great Pumpkin, Charlie Brown. My lovely spouse is also frantically sewing our costumes. It's like Christmas in the sense that the preparations are half of the fun!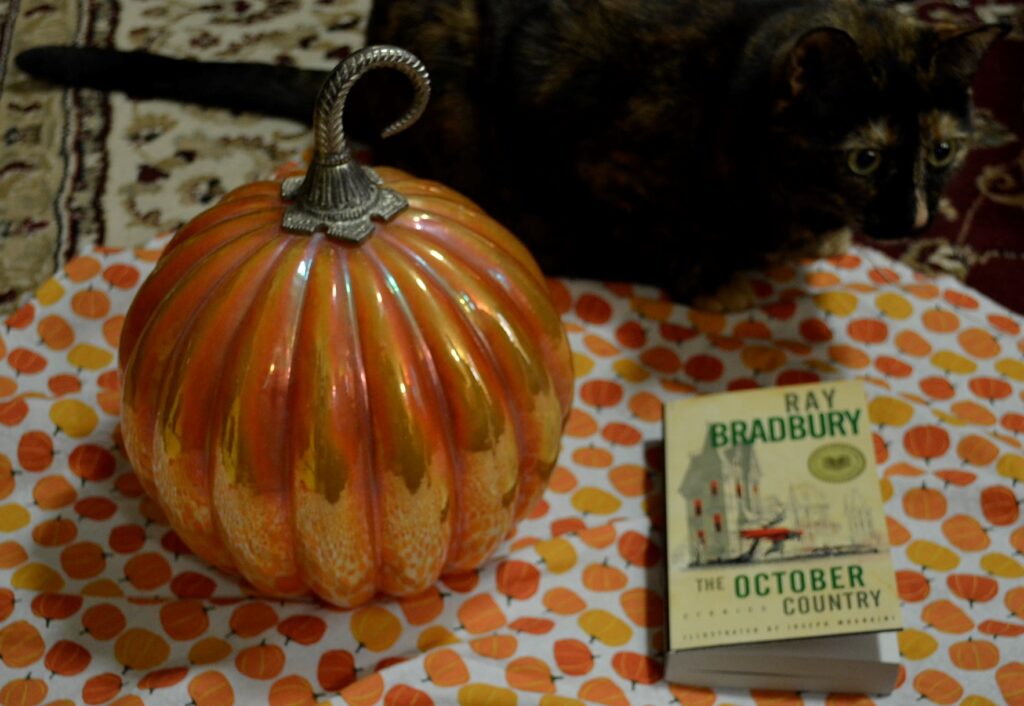 A Classic Collection
There's no doubt that when I think of spooky stories, I think of Ray Bradbury. He was such a prolific writer who contributed so much to modern literature including Fahrenheit 451 and Something Wicked This Way Comes. His narratives are referenced time and time again and have influenced countless writers in turn.
The October Country is a classic collection of nineteen of Ray Bradbury's spookiest stories. There are twists, there are turns, and there are ghosts, vampires, moments of social commentary, social satire, and a glimpse into life in mid-century America. I read these stories quickly, most of them on a lovely rainy, blustery autumn afternoon. Entertaining and magical Bradbury is a master of getting the reader into a very Halloween mood, while at the same time leaving out most of the violence and all of the gore.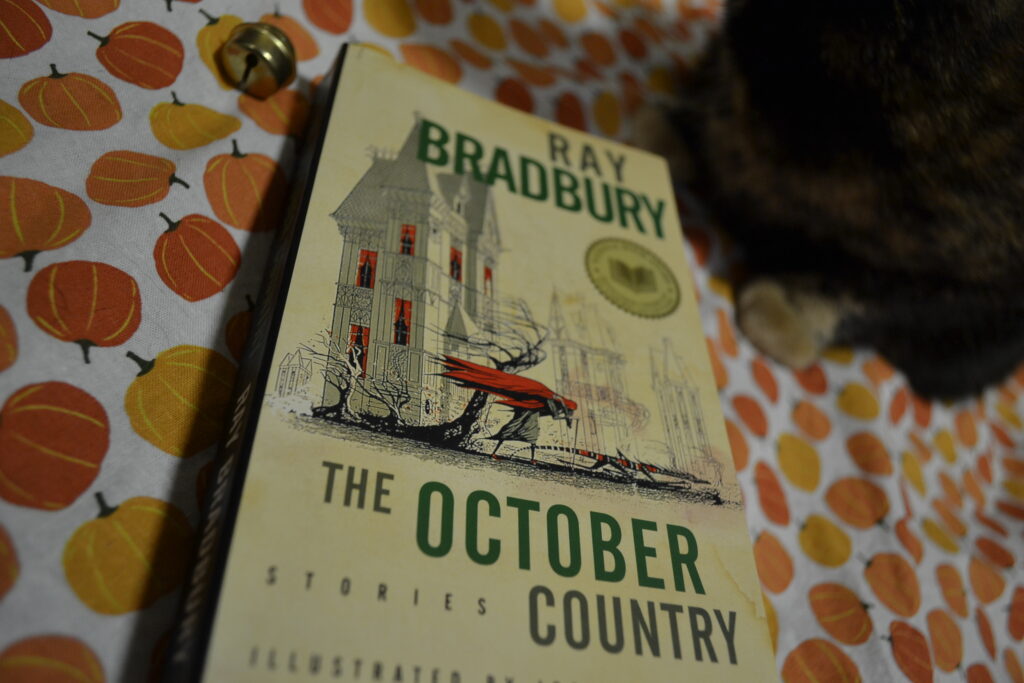 The Highlights and Lowlights
As with any anthology there were stories that I found incredible and ones that I found less so. Among my favourites were:
'The Crowd' — A man who has recently been in a nearly fatal automobile accident begins to question how and why a crowd seemingly gathers in the instant after a disaster and just what they get out of scenes of random violence or catastrophe.
'The Scythe' — A family inherits a farmhouse by chance, but with that farmhouse comes a field of wheat that has to culled by hand. Of course, the wheat isn't just ordinary wheat and this task isn't just an optional pastime.
'The Emissary' — A dog serves as the link between a very sick young boy and the world outside his sickroom. But how far will the dog go to please?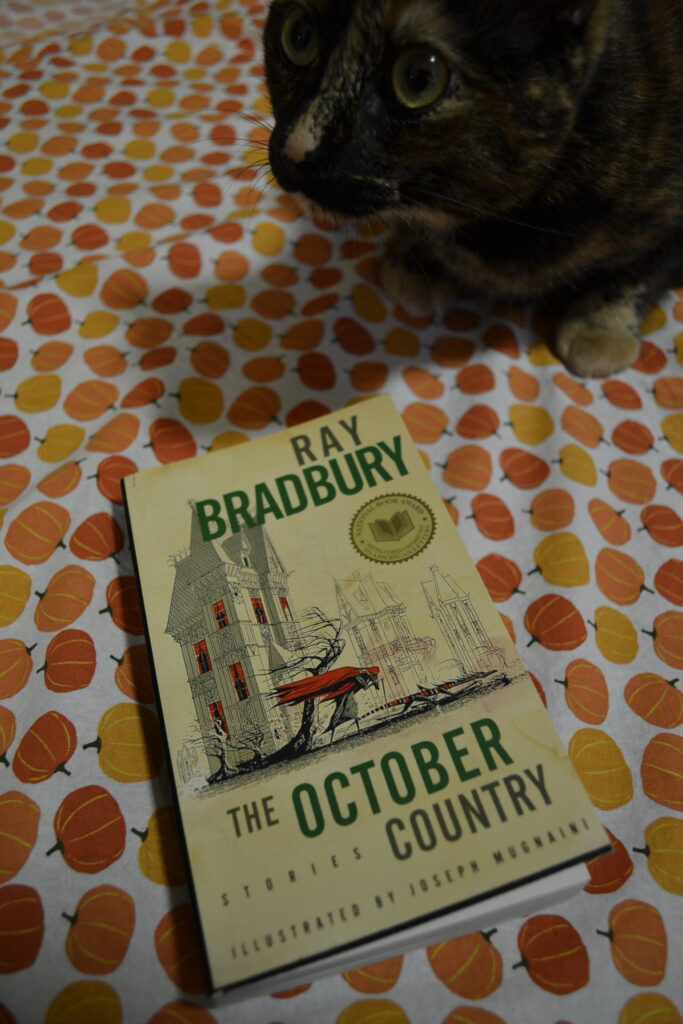 My least favourites?
'The Dwarf' — Other than the obvious amount of demerit points for the horrific insensitivity and ableism of the 1950s, I found this story trite and predictable.
'The Wonderful Death of Dudley Stone' — This is the story of a writer that stops writing and is happier for it. It wasn't spooky and it wasn't really that poignant either, though it certainly was trying to be.
The Sad Fact
As much as Bradbury was a gifted writer, its just a sad fact that his writing has not aged well. There are moments of blatant racism. Blatant sexism. White privilege. Ableism. And the list goes on. While the essence of the stories are mostly not impacted, there are turns of phrase that are so ridiculously sexist they actually made me laugh. For example, this passage:
He was in bed now. She darkened the room; he heard her walk around the bed, throw back the cover, slide in. He smelled the warm woman-smell of her next to him.
What? 'Woman-smell'? Both disgusting and utterly ridiculous. There are a lot of little incidents like that scattered throughout the narratives and, well, its never easy to read and it makes it difficult to keep reading.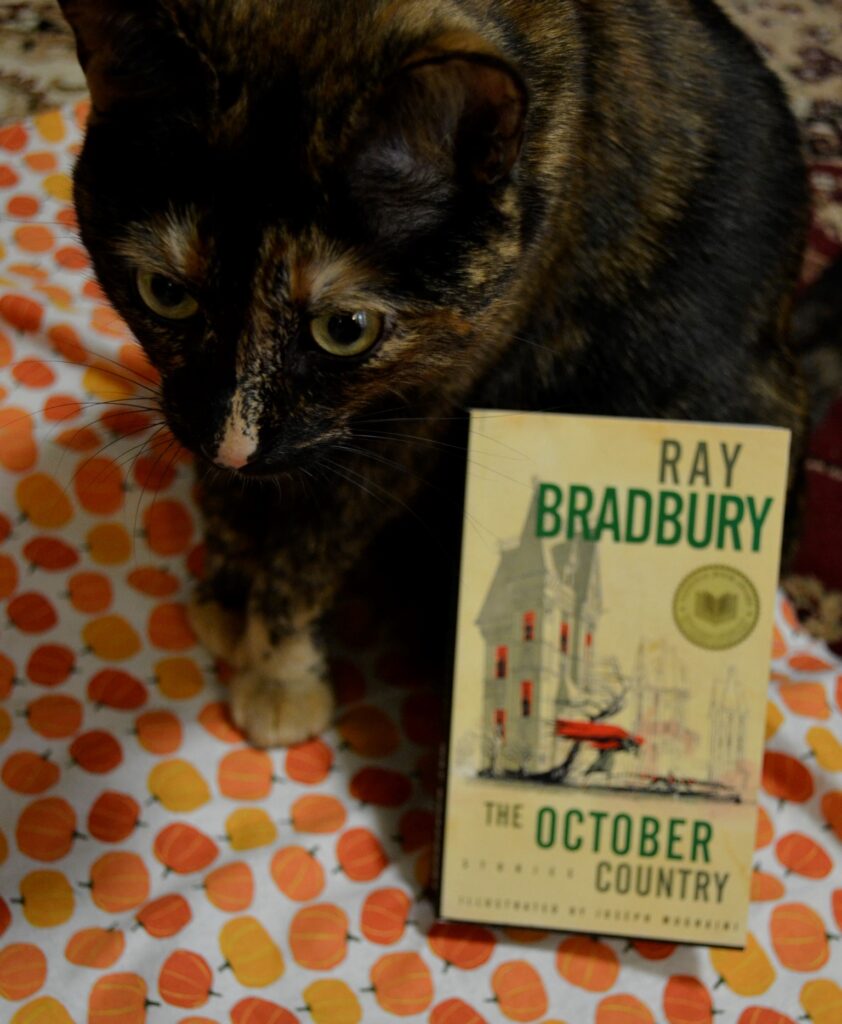 Bradbury is very much a writer that, though commercially successful in his time and in the decades beyond it, does not have the same timelessness of other texts I've read. Bradbury is one of the best examples of masterful commercial writing of his era — but he is very much of the era and that should be taken into consideration before you begin reading.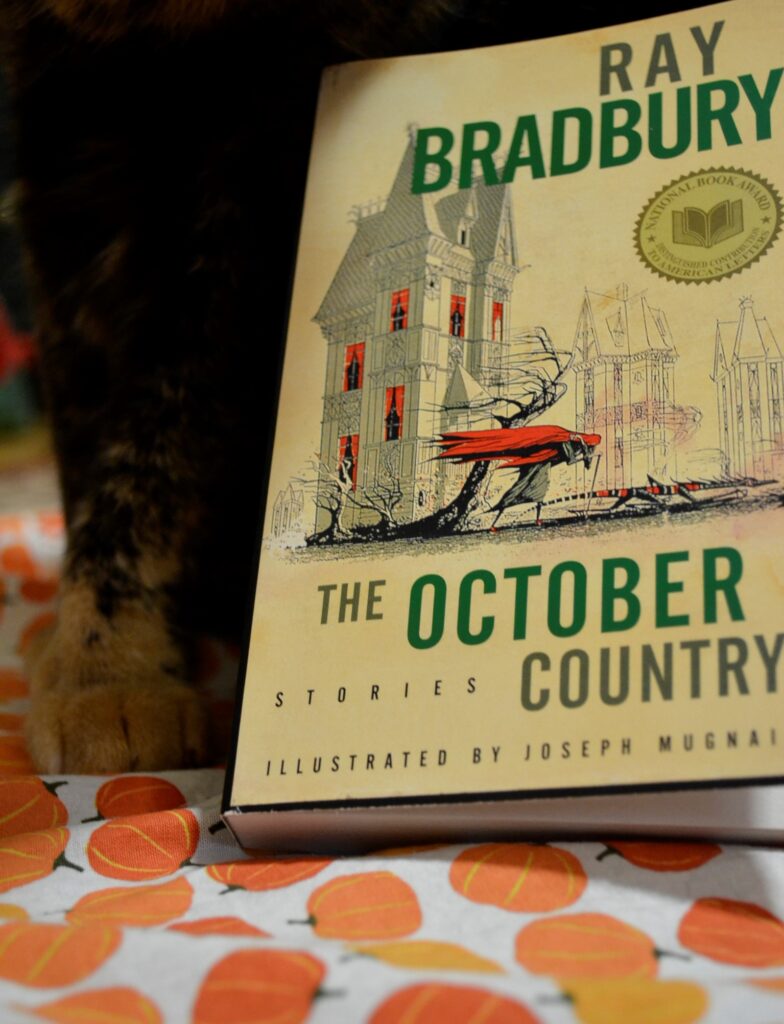 Happy Halloween!
I wish everyone out there a Happy Halloween! Hopefully you have a magical evening full of just the right amount of spookiness and cosiness — and just the right amount of leftover candy!
The cats got to wear costumes for the second or so it took to take photos. No, they were not pleased. But they got treats and they got to relax in their nice quiet room while all of the holiday chaos buzzed around them — so they really didn't have much to complain about.