Our Eldest
It's been a very hard week. Wesker had a routine vet appointment a couple of weeks ago and that turned into bloodwork, which turned into a urinalysis and then another urinalysis (which we're still waiting for the results for). Our beautiful, fourteen-year-old fluffy cat was diagnosed with the early stages of chronic kidney disease. I was very upset. It took me probably a full twenty-four hours to stop crying and process the news. Then there was checking the finances, trying to plan out more tests, trips to the vet, and just trying to breathe in between everything. Then we got special kidney food. The first brand Wesker rejected completely which led to more tears and panic until we got a second food that — so far — she seems to really like.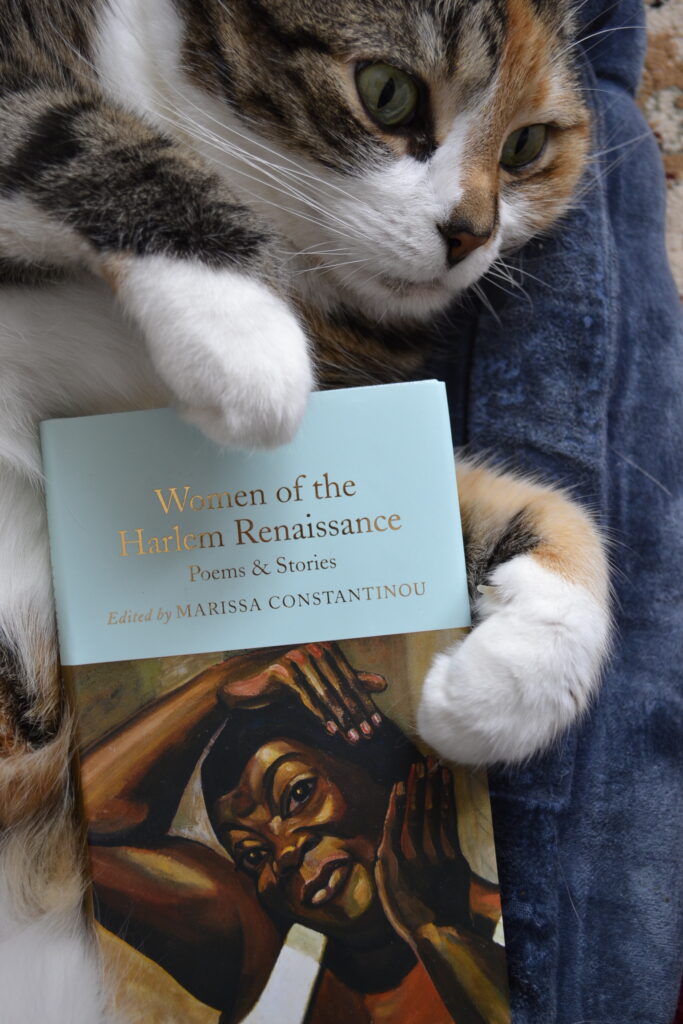 It's been difficult. But I finally am feeling a bit calmer. I'm finally feeling like the emergency has eased off. This is something we can manage. Wesker doesn't even have any symptoms yet. We wouldn't have even known there was anything wrong if not for the bloodwork. We can be grateful that we have the luxury of time and that there's a lot we can do to help Wesker lead a full life even with her condition. We're okay. Our family is going to be okay.
Black History Month Begins
This year I've decided to kick off Black History Month with an anthology instead of a novel. Women of the Harlem Renaissance is a very gorgeous, very small volume of the Macmillan Collector's Library, skillfully edited by Marissa Constantinou. Between the covers you'll find short stories and poetry of various kinds, mostly reprinted from magazines like The Crisis (whose first issue was in 1910) or else unpublished until this volume.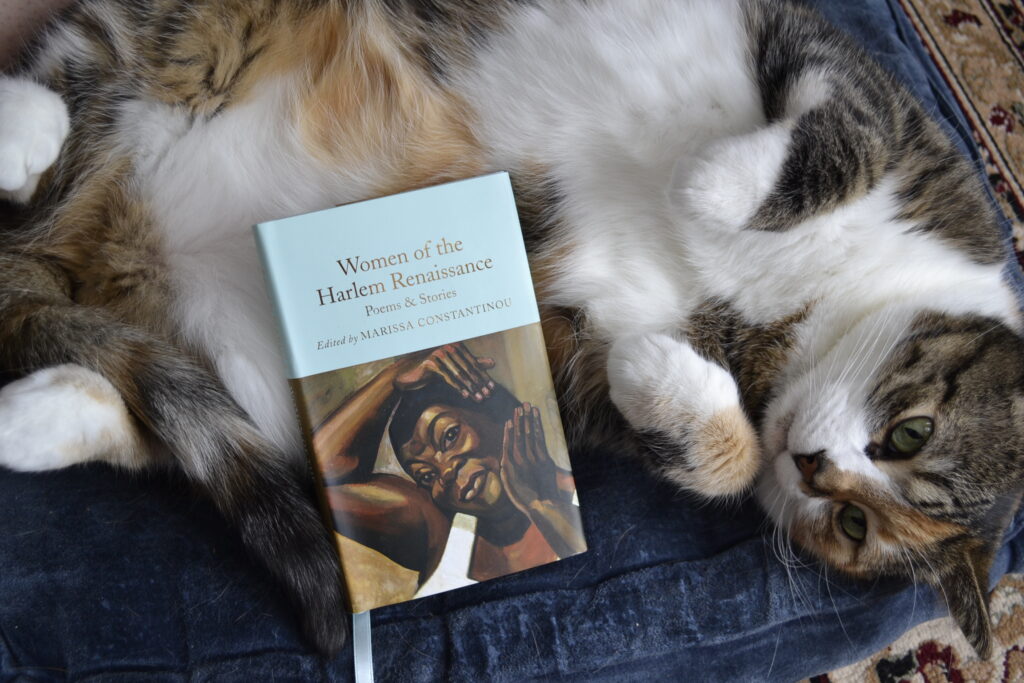 Anthologies that collect rare work from a certain era or literary movement can be truly magical things. There are usually quite a few rare gems that you wouldn't normally be able to find as well as a few unexpected pieces from authors you might know. However, it's important to note that these anthologies, though an important and valuable tool, are not going to include every vital author or piece of the movement they focus on. The reader is meant to use them as a guide for further reading or perhaps a first exposure to an area of literature that they want to expand their knowledge in. No anthology is a stopping point.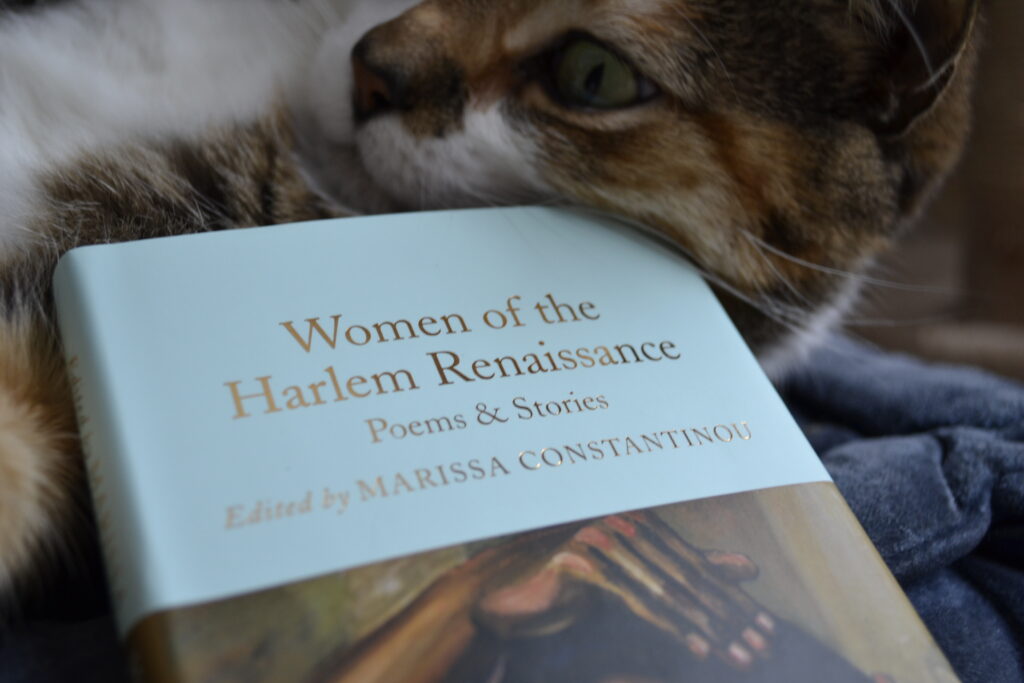 Poetry and Prose
I was very happy to see poetry included with the prose in this collection. The Harlem Renaissance is a literary moment that is vital to study but it can be hard to determine where to start. The movement is lush and complex with many different facets that aren't limited to literature alone. There's fashion, music, poetry, prose, art, and many more aspects to chose from. I'm happy to see that in recent years that there's been a particular focus on female writers, poets, and creators as well as those in the LGBT+ community. I'm also happy to see that there is an emphasis on showcasing all different types of stories.
This collection features a lot of light-hearted, humorous narratives about the vibrant Black culture and community embodied in the Harlem Renaissance movement, but there are also serious discussions of systemic racism in America, and the barbarity and horrific realities of lynching. Which is described without sparing any monstrous detail so to punch the reader squarely in the gut. It's sickening in a way that is absolutely warranted and leaves the reader with the disgust and shock they should absolutely feel knowing that these acts are being perpetrated in any place on the planet.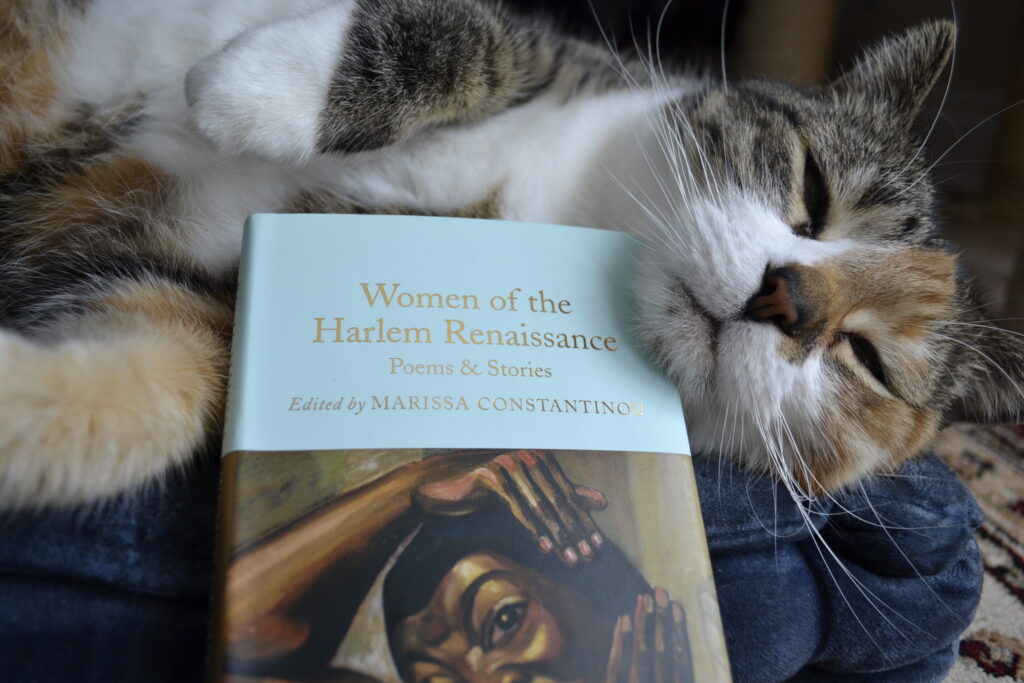 A Bit Unbalanced
Perhaps the only fault that I can find with this collection is that it contains an overabundance of work from Nella Larsen and Alice Dunbar-Nelson, compared to the rest of the contributors. However, I can't really complain about this choice, since each of the stories that Constantinou chose to include were most excellent.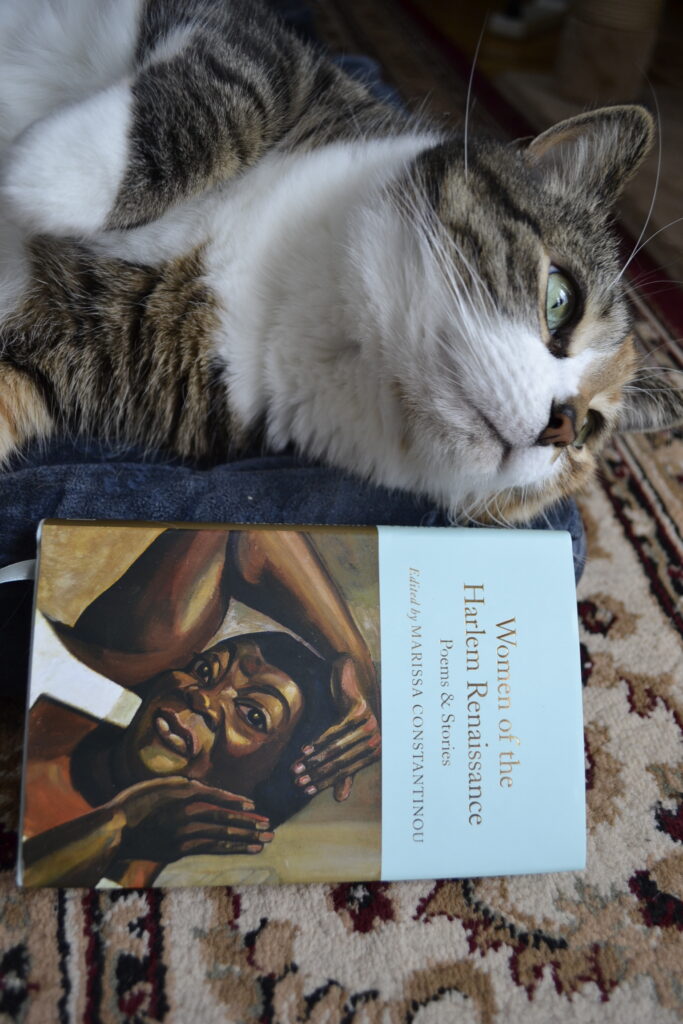 My favourites stories include Angelina Weld Grimké's 'The Slowly Closing Door', and Nella Larsen's 'The Abyss'. My favourite poetry selections included Clara Ann Thompson's 'Uncle Rube on the Race Problem' and Carrie Williams Clifford's 'Friendship'. Though, it was hard to chose favourites — there are a lot of great pieces here.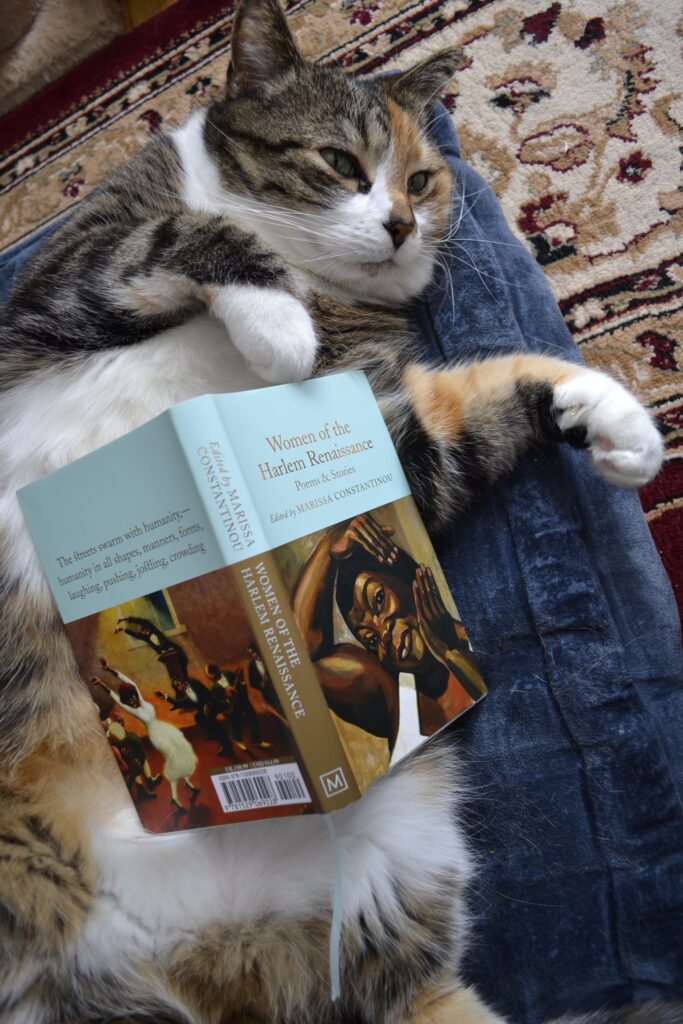 Silver Linings
Wesker doesn't know anything is wrong other than that we seem very stressed. She's running around the house, playing with her sisters, demanding playtime from us, and being her usual fussy, yet beautiful self. We've turned the heat up for her and are catering to her every need as best we can. And she's enjoying it. And I can't describe how relieved I am to see her happy and seeing that she's doing fine.
I am determined to take it day by day and be grateful that Wesker is here and Wesker is just being Wesker. She's our eldest, and we will always be there to take the best care of her that we possibly can.