My Childhood and Norman Rockwell
One of my mother's prized art books was her poster-sized, hugely thick, full colour collected work of Norman Rockwell. It included all of his covers for the Saturday Evening Post and before I could even read, I would spend hours with it on my lap. The weight used to nearly crush my legs, but I didn't care because I was getting lost in the colours and lines that composed Rockwell's world of nostalgic Americana. My particular favourites were The Shiner, The Runaway, The Prom Dress, and of course all of his covers for the Christmas season.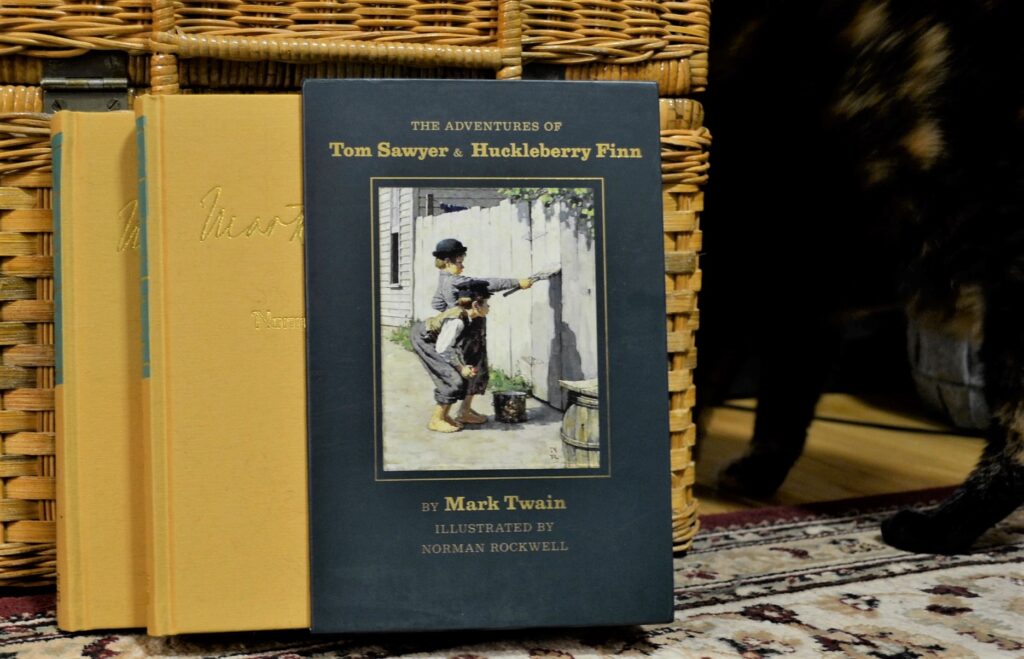 I only wish I had known more about Rockwell and his work beyond the Saturday Evening Post. When I saw the painting of Ruby Bridges (The Problem We All Live With) for the first time, it took my breath away — as did Southern Justice (Murder in Mississippi). He was such a talented artist. I know that he's mostly known for his idealization of early twentieth century American life, but that's only part of the story.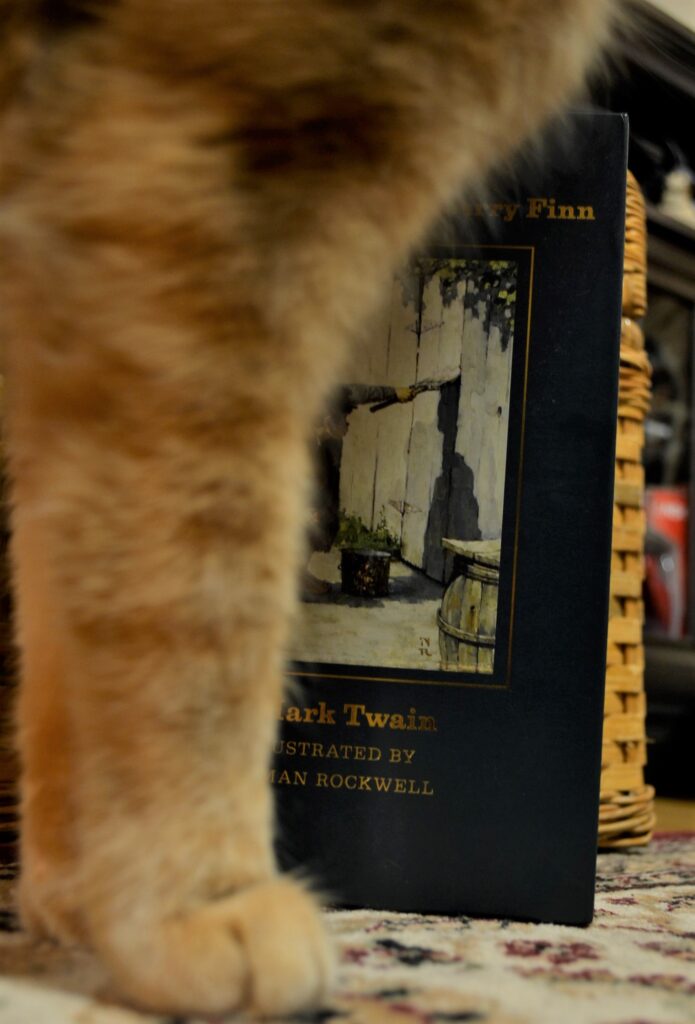 A Note on the Edition
I did know that Rockwell did illustration work, so I was so excited to come across a very nice edition of The Adventures of Tom Sawyer and The Adventures of Huckleberry Finn published by Abbeville Press Publishers in 2020 featuring Rockwell's paintings. Each book is its own volume and features colour illustrations as well as black-and-white illustrations at the front of each chapter. They are clothbound and beautiful with the perfect size of margins and type. Both books nestle into a sturdy slipcase with gold type and a full colour illustration of Sawyer tricking one of his peers into doing his chore for him, painted by Norman Rockwell.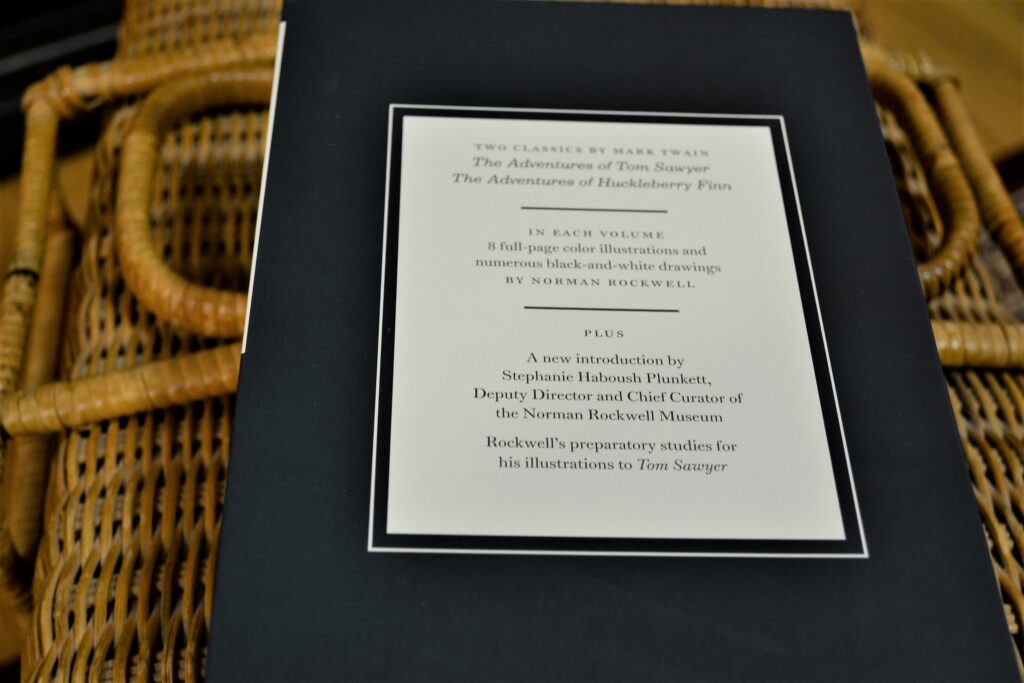 Simply put, it's a gorgeously designed book and it was a joy to read. It is also going to look fabulous on my shelf.
Tom Sawyer
The Adventures of Tom Sawyer was actually the book I read second, though not to any serious detriment. It's a novel that I would definitely call the essence of picaresque. Twain's goal is to show the reader the way the world was in a very idealized way. He's conjuring the picture of his own boyhood memories and turning it into a story fit for a general audience. He's imbued the narrative with a warm and lushness that only comes from a writer who deeply cares about their subject and their characters. I can see why this book changed the landscape of American literature and why readers treasure it even into modernity.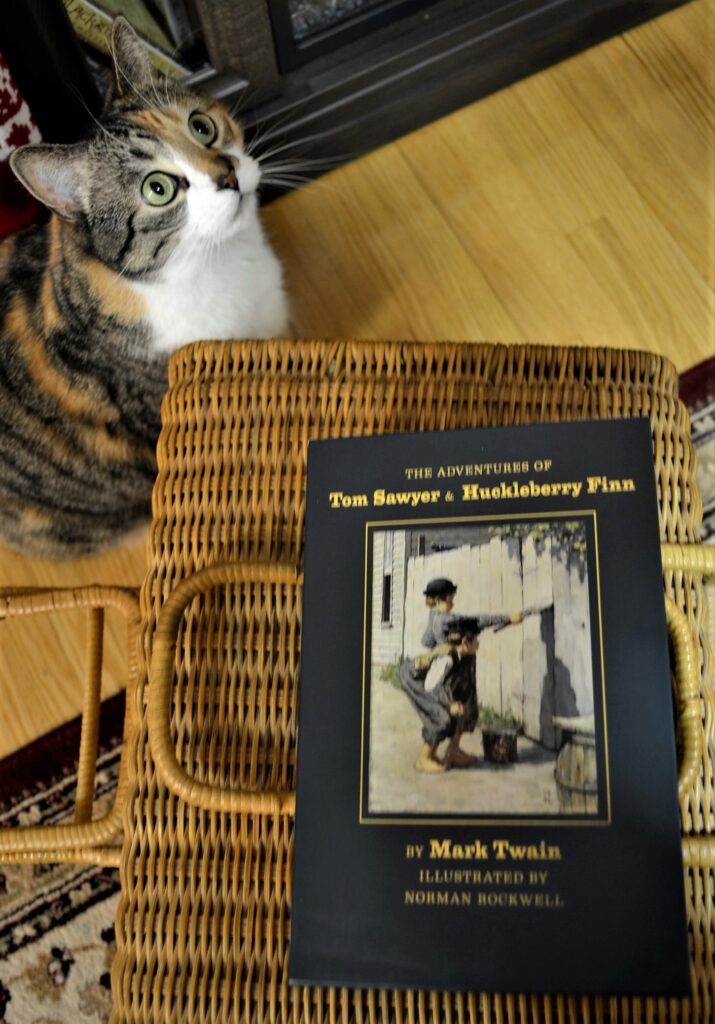 However, I will warn that Tom Sawyer is an exploration of boyhood and worships that boyhood with a reverence that doesn't extend beyond its borders. For me, Tom Sawyer was a bit of a difficult read because of that. It often feels like Tom Sawyer's imagination trumps the rights, feelings, and experiences of those around him — especially girls, women, and people of colour. I'm not saying that Twain is a bad writer, I'm merely pointing out that a reader should be aware of the singularity of the perspective involved and the fact that reality had many more facets, voices, and experiences to it. This novel is a brand of escapism that is nostalgic for a past America that didn't exist for most people.
There's art and artistry here all the same, and the book is worth the read. Twain's simple world of adventures is easy to get lost in and enjoy.
Huckleberry Finn
Before I read both books, I remembered several conversations I've had with different readers and most of them told me that they preferred The Adventures of Huckleberry Finn to The Adventures of Tom Sawyer. After having read both books, I can say that I agree.
Huckleberry Finn has all of the elements of Tom Sawyer. The same picaresque quality. The same idealization of boyhood and childhood innocence. But it also has quite a few elements that I found lacking in the previous novel. Huckleberry Finn has all of the imagination of Sawyer but his is tempered by his circumstances. Son of the town drunk, he lacks even the basics of education, and he finds efforts to take care of him more confusing than anything else. However, the realities of life are painfully clear to Finn. When Finn runs away from his father and fakes his own death, he ends up falling in with Jim, an escaped slave. Through their various adventures and journeys, Finn begins to question the world as he has understood it and come to grips with the fact that adults have opinions that aren't always right. He's forging his own way and making decisions about who he is and the life he wants to lead.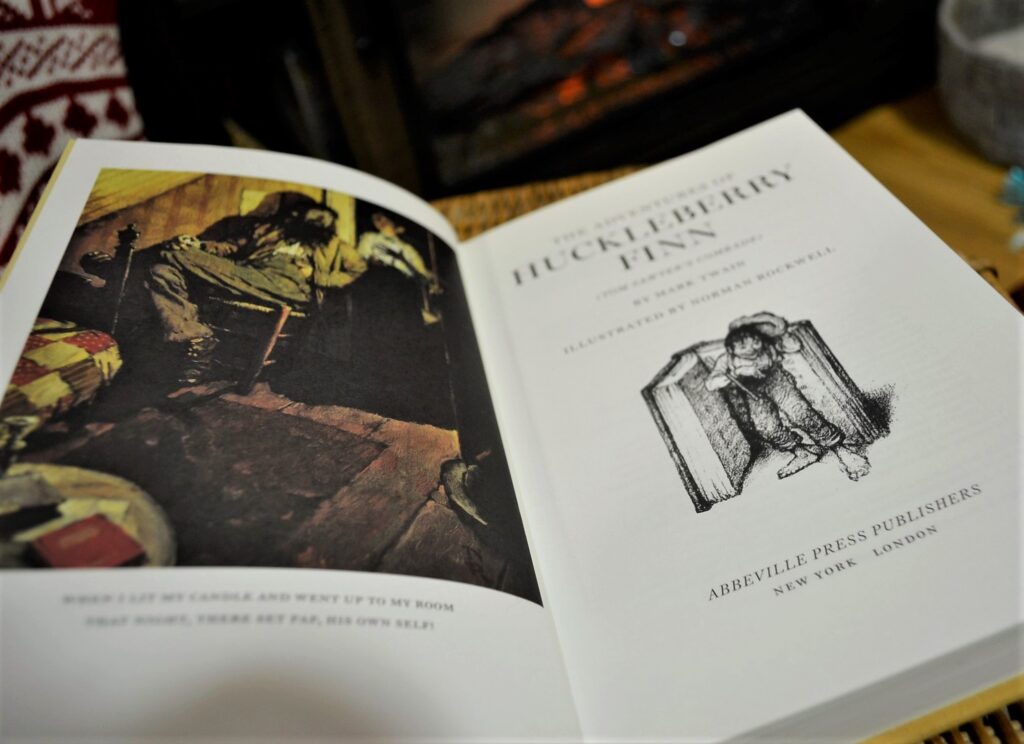 Part of figuring out the world for Finn is getting to know Jim and learning that he's a person with feelings, wants, needs, fears, and opinions — not just an object that can be sold, traded, and recovered. However, Twain is barely scratching the surface of challenging concepts of slavery, and Black stereotypes. He does not rise above them. And it should be noted that, while this novel deserves some credit for pushing the idea that Jim was obviously a human being, it does not deserve any credit for battling against the minstrelsy-laden stereotypes common in literature of this time. In fact, Twain's humour often is reliant on these very stereotypes.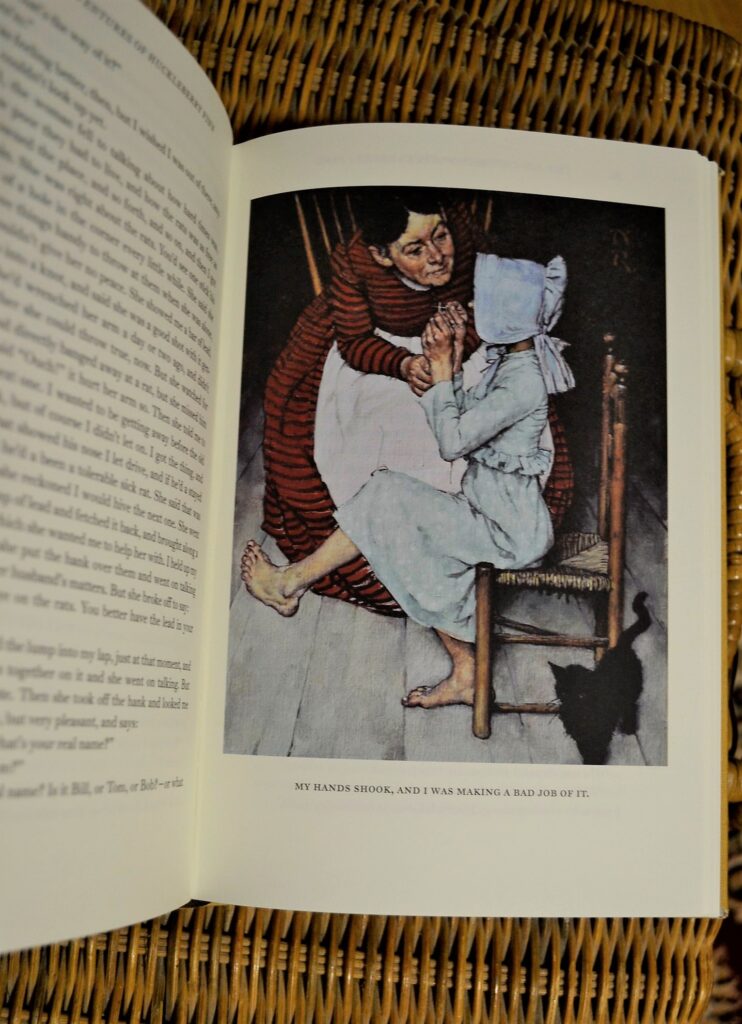 Though Twain wrote these books for children, I would only recommend them for youth under guardian supervision — for more reasons for just the horribly racist language used alone. Young readers can still benefit from these books, but need an adult to explain the context of the works and Twain's intent.
Black Friday Has Come and Gone
So, for the first time in years, my lovely spouse and I decided to go shopping on Black Friday. Did I miss it? Well, that's a complicated question. I guess I missed the adventure of trying to get a good deal on a book or piece of clothing I wanted, but I can't say that I missed the crowds and the noise and the confusion. Still, I'm glad we decided to go and we did get a few deals on some Christmas presents.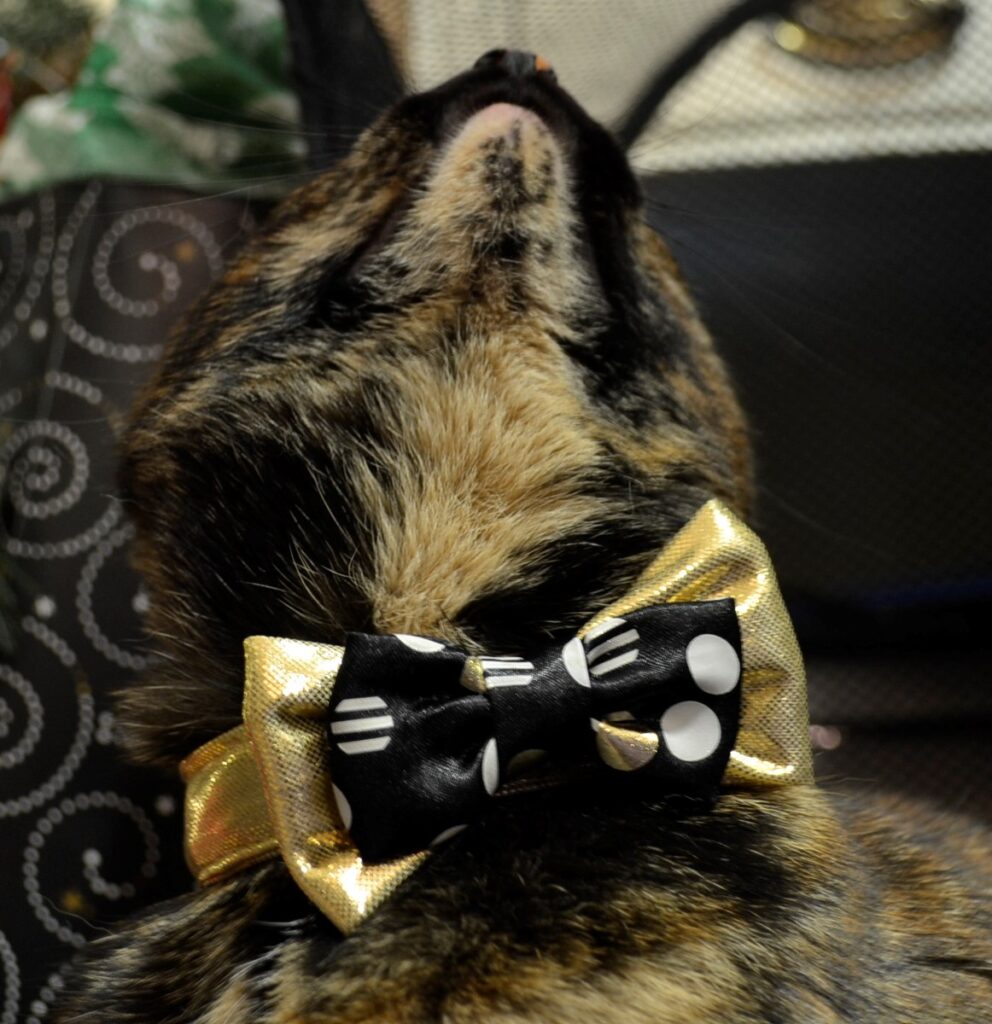 That wraps up November. Happy belated Thanksgiving to everyone in the US! Next month I've decided to review Christmas reads in the ramp up for the holiday season.