Snow Shovelling in the Snowbelt
We've had to shovel a handful of times over the last week, and I know that it's one of the things on top of the things-Canadians-grumble-about list. But I happen to have developed a taste for shovelling our driveway and sidewalks. There's something about being outside in the cold air that makes my lungs feel like expanding. I look up into the blue sky through the black lace of barren trees, listening for birds, and counting crows in the very tops of branches. And everything is so quiet and still. In that quiet, time stretches out in front of me. It makes me feel alive in a very unique way.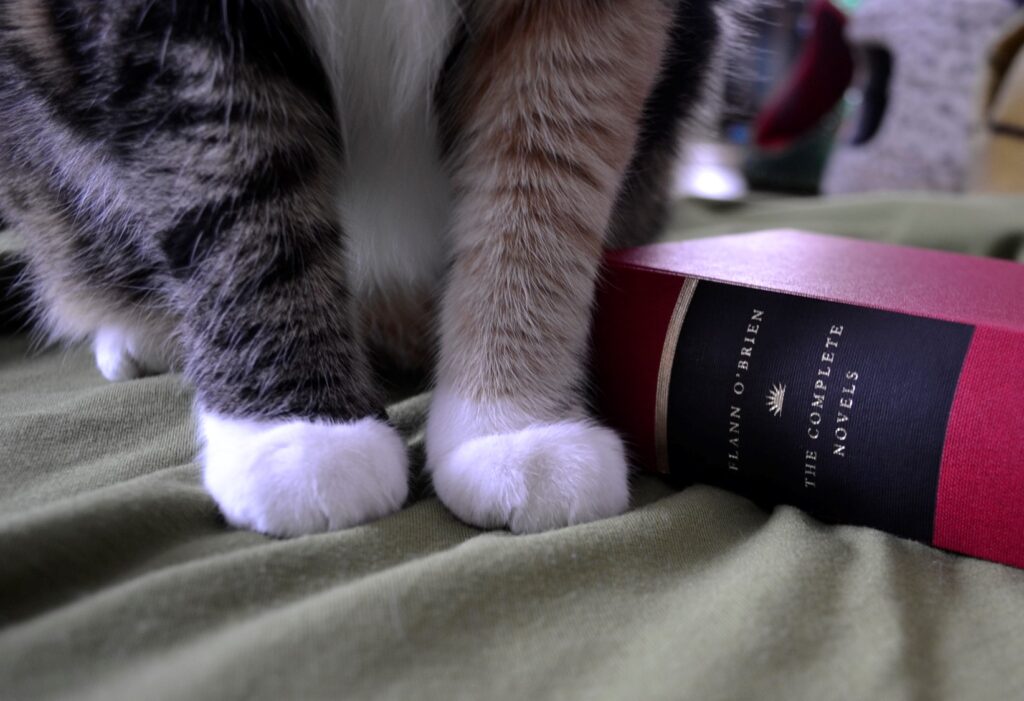 Of course, the backaches I get when I twist the wrong way with a load of snow makes me feel alive in an entirely different way. (I had to grumble a little bit.) But that doesn't make me any less excited to put on my boots and bundle up in my winter coat and mitts. I'm hoping that we'll have more than a few more shovelling days ahead in February and March.
Comic Yet Tragic Yet Terrifying
One of my Christmas presents this year from my lovely spouse was a whole bunch of Irish literature. I'm of Irish descent, and so I was very interested in learning more about the customs and culture that was threaded throughout my childhood and family history. One of the books I received was the 2007 Everyman's Library collection of all of Flann O'Brien's novels. I started reading it and found it hard to put down. Each novel is a different exploration and comment on Irish culture, but each is written in a style that is uniquely O'Brien's.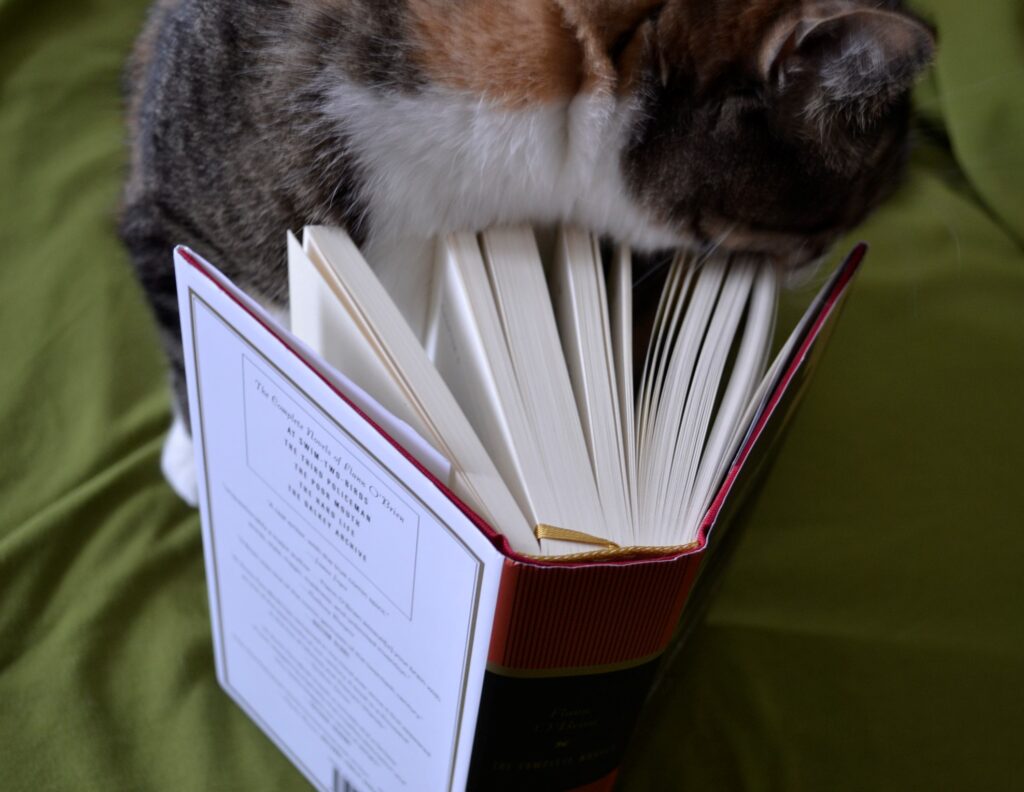 He has a talent for bitter, scathing satire that sits in the midst of light, often comic prose. That's a very complicated thing to accomplish without producing tonal irregularities or a narrative that lacks purpose. O'Brien avoids these caveats and makes the reader laugh, think, and sometimes even cringe as he uses language and the mechanics of the written word to maximal effect. O'Brien doesn't shy away from politics either and the disillusionment of discovering what lurks beneath the stereotypical image of the happy-go-lucky Irishman trading stories at the pub.
I learned a lot from reading these novels, including information about life in Ireland, the Irish language, and Irish folktales and writing.
Comparing the Novels
Before I briefly compare the novels, I'll start with a short summary of each one:
At Swim-Two-Birds
A young scholar would rather write his own critique of writing than spend time on his studies, much to the consternation of his uncle. The piece he writes rapidly takes on a life of its own as it satires Irish folklore and legends as well as writing tropes and archetypes.
The Third Policeman ­
A story about a murder and missing money becomes a descent into a nightmarish, nonsense landscape of bicycles, the police barracks, and the looming gallows.
The Poor Mouth
A parody of romanticized writing about Gaelic culture, this novel is a comedic depiction of a village where it rains every night and the pigs live alongside farmers in identical small lime white houses in the corners of glens.
The Hard Life
A satire that focusses on a pair of orphans growing up in Dublin and discovering what their education and half-uncle has prepared them for and what it's utterly failed to provide them with.
The Dalkey Archive
A satire that errs on the fantastical side featuring James Joyce and the machinations of a mad scientist that wants to destroy the world, but also converses with saints in his spare time.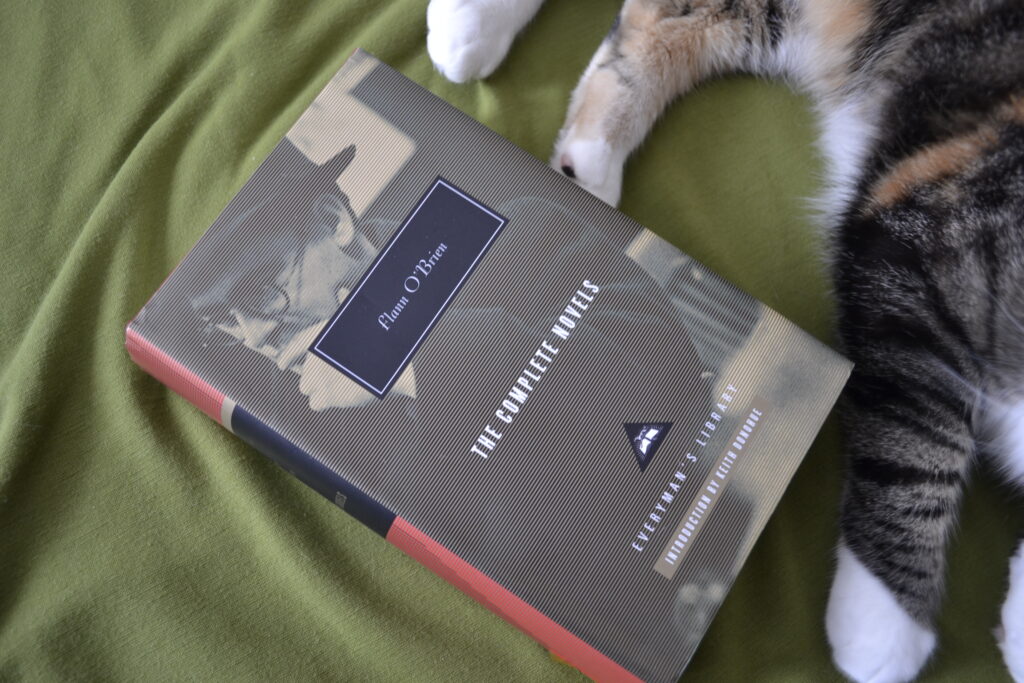 Of all of the novels, my favourites were The Third Policeman and The Hard Life. The Third Policeman manages to accomplish the near impossible tasks of utterly unnerving the reader while not giving away the final twist of the ending. You may have a suspicion of what's happening, but that in no way prepares you for the gut punch of the final few pages that leave a lingering unease long after you're finished reading them.
The Hard Life, on the other hand, is both hilarious and describes a disillusionment with Irish life and culture written in a way that emphasizes a sadness at what the world is in adulthood versus what it is hoped to be in the later days of youth.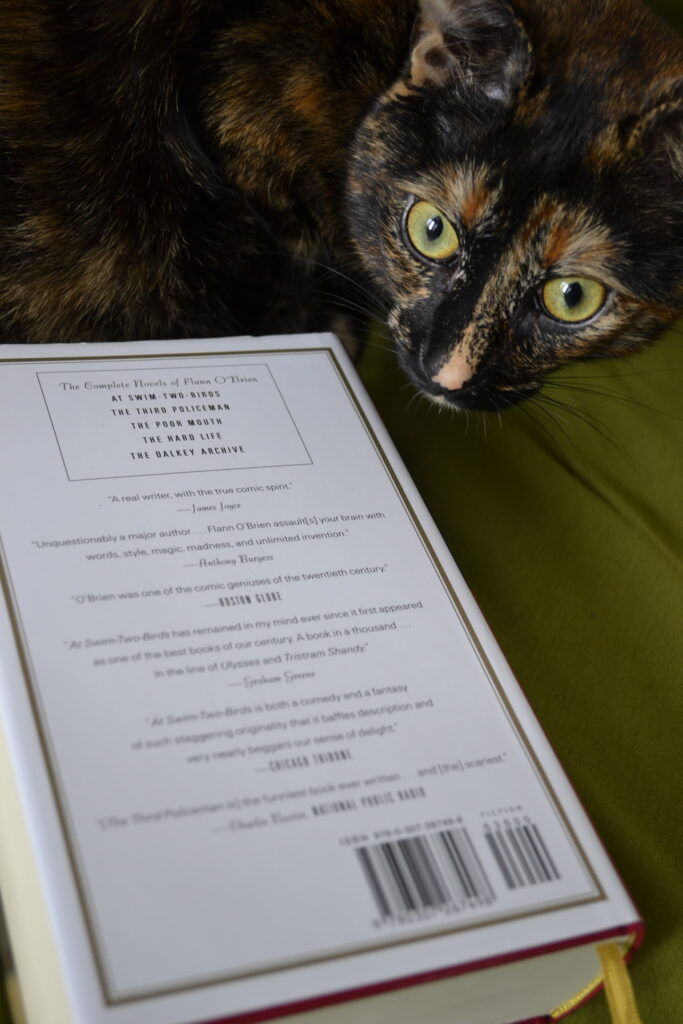 Least favourite? The Dalkey Archive. I know that it's a popular book, but in my opinion it explores concepts that O'Brien better details in other novels. I also couldn't quite get over the more fantastical elements. It struck me as being the most uneven of the five novels and the one that was the least developed. It seemed that the stranger events and characters were out of place. In O'Brien's defence, that was mostly because some of the ideas and characters were from the as-of-then-unpublished The Third Policeman.
A Comparison to James Joyce
Not only does James Joyce play a role in The Dalkey Archive, but Joyce's work forms a natural comparison point for O'Brien's in the sense that both writers use language and style in very new and creative ways. Both writers also employ a satiric yet at the same time comedic tone as well.
I would say that the main difference between them is that while Joyce can be daunting in terms of references and style, O'Brien's prose is a lot more accessible and his manipulations of style and language a lot more understandable for a reader that might not have as much background in Irish literature or literature in general.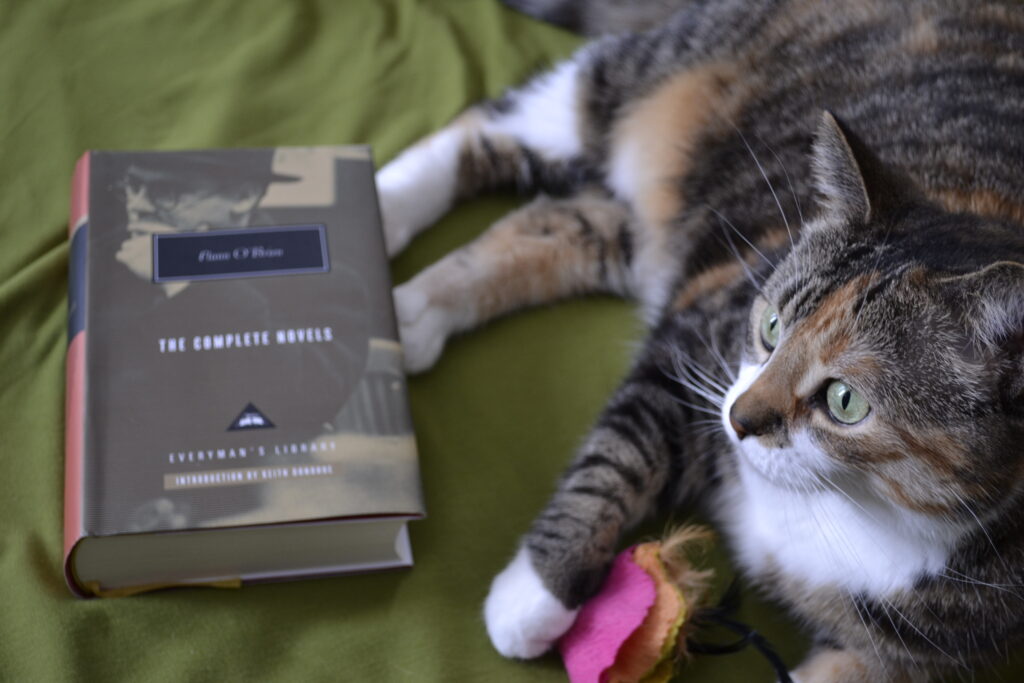 I have read most of Joyce's novels and I can say that, while they are definitely worth a read, they require a bit of extra time and research to fully come alive. O'Brien is a great starter course in the kind of analysis and mechanics that Joyce uses and can be a good place to begin when tackling modernism in Irish literature.
It's Time
I can embarrassingly admit that my Christmas tree is still up in our sitting room, but it will soon be put away in its box for the year as we move into February and the post-holiday winter season. It seems like January went by both too quickly and as slow as molasses at the same time.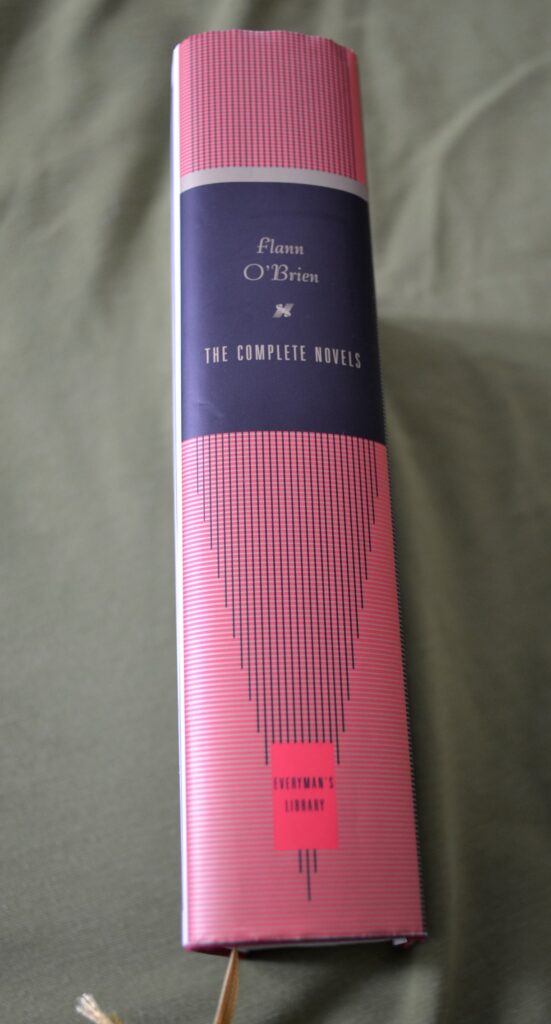 In February I'll be reviewing works by Black authors to celebrate Black History Month. I'm looking forward to it!