Turner Classic Movies is airing Blue Hawaii as part of their Star of the Month feature on Elvis Presley airing on Thursday nights this month and my local independent bookstore called to inform me that my copy of the British Library's (Tales of the Weird Collection) Chill Tidings had arrived. Those two things together made a Christmas in July post impossible to resist.
So, I put on the Christmas playlist that myself and my lovely spouse enjoy every year that I've packed with a combination of Loreena McKennitt, Nat King Cole, Bing Crosby, and the Vince Guaraldi Trio (plus every song I could get from all of the holiday specials we watch). I sat in my chair under the lightest blanket we had, and enjoyed some of the heart of winter artisanal loaf my lovely spouse made just for the occasion.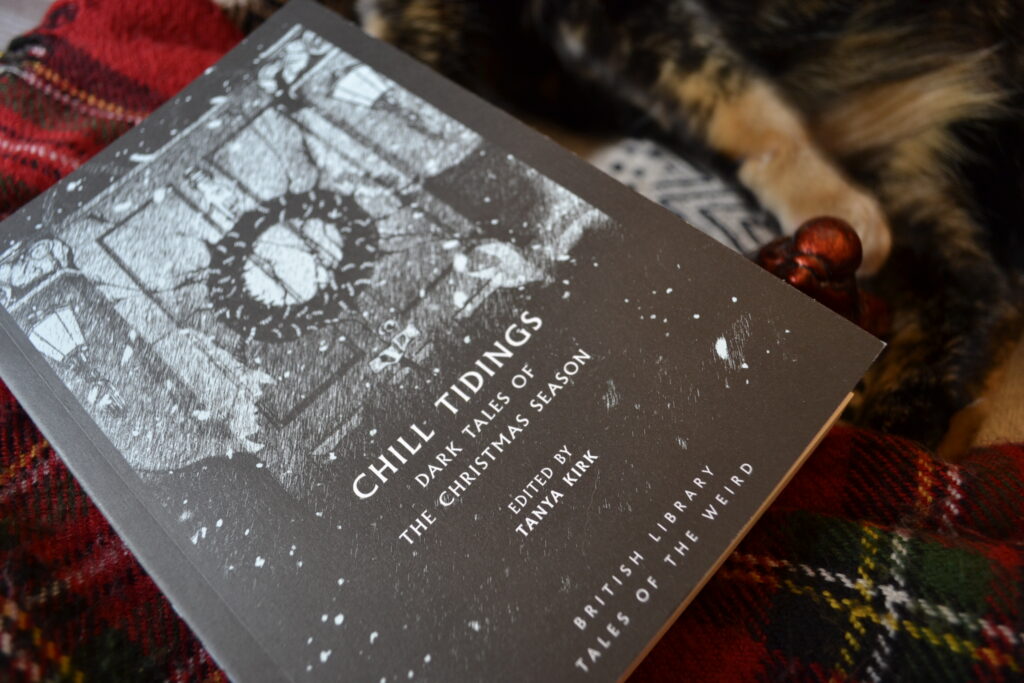 All I was missing was the Christmas tea. But sadly, I don't think the tea shop could be convinced to stock it year round.
Sometimes Spooky and Sometimes Not
If you read English literature, you know that ghost stories exchanged on Christmas Eve is a tradition that is often mentioned. For example, it forms a scene in Dickens' Pickwick Papers which I reviewed a few short weeks ago. Why exchange spooky tales on the hearth in the Christmas season?
I'm not sure the real reason for the tradition, but for me there's something magical about the contrast. You're all toasty and warm by the fire but the wind is howling outside and the snow is piling up. It makes you feel grateful for the place you call home and the people around you and, because of that feeling of security, you can better appreciate the spooky and the eerie. It seems extra distant and very far away. A world away.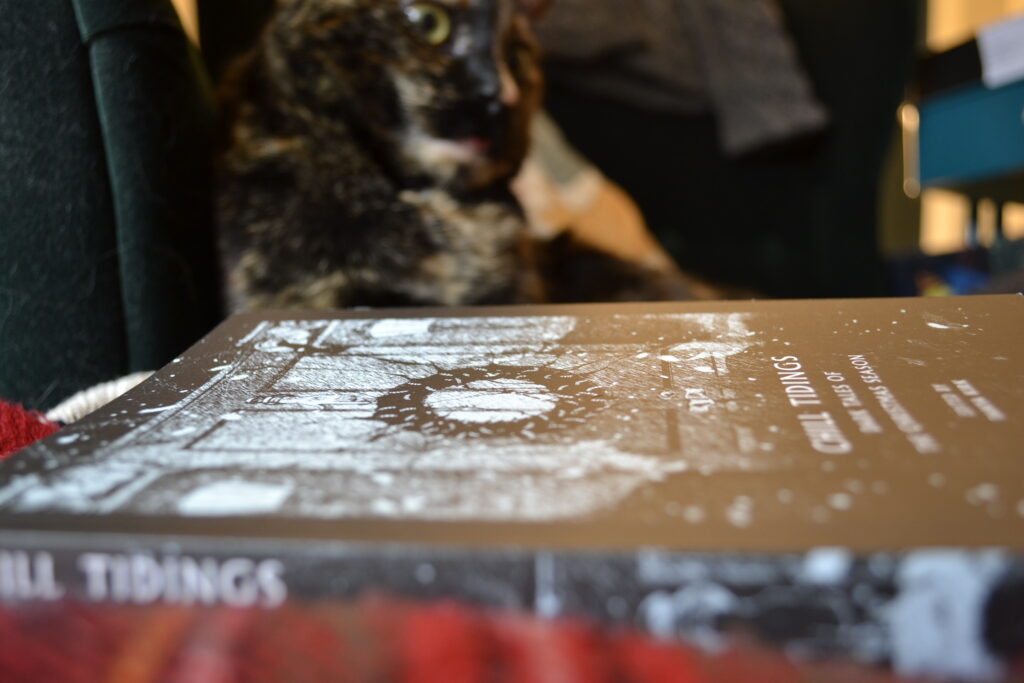 And that makes any spine-chilling extra temporary and less prone to give one nightmares. Also, the Christmas spookiness collection of scary tales usually comes part and parcel with a heart-warming story or two. A ghost that isn't vengeful but instead wants to help — an example of which in this collection is Frank R. Stockton's 'Old Applejoy's Ghost'. There are even stories where both elements mix in a compelling way, such as in Louisa Baldwin's 'The Real and the Counterfeit'.
Warmth in the Winter
Setting is nearly always important in whatever narrative you want to read. But I think it deserves a little bit of special consideration in Christmas stories. Capturing that seasonal feeling becomes especially difficult because it's more than a place or even a time or a day. One can't just mention a calendar and the fact that there is snow on the ground.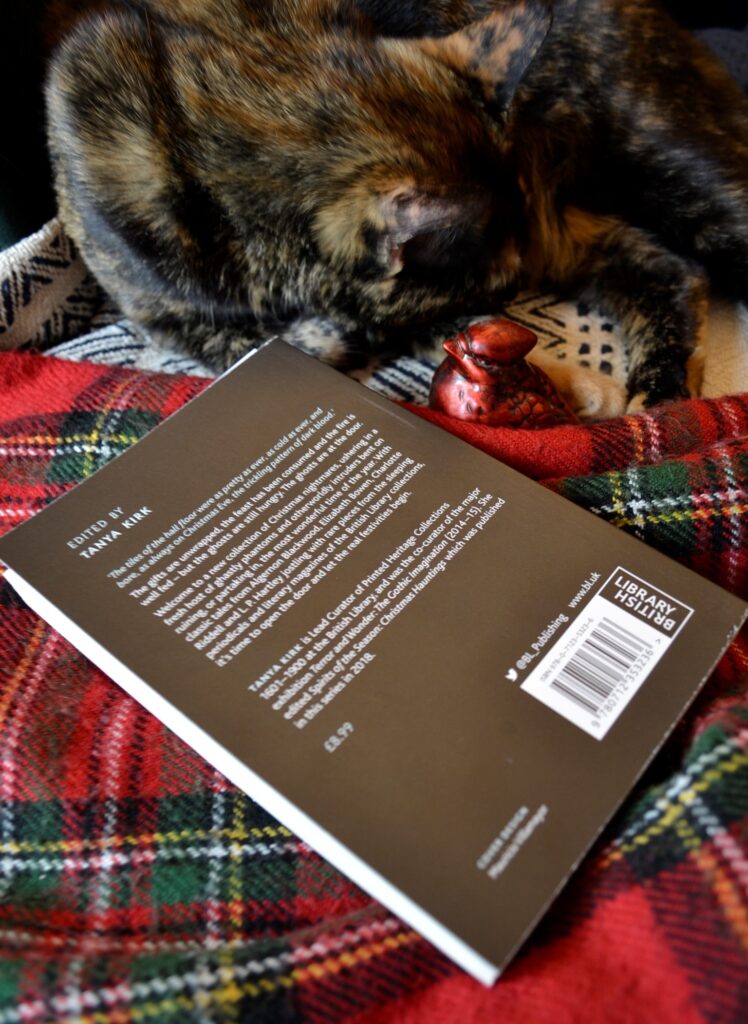 To write a good holiday story the author must describe the atmosphere of family, friends, festivities, meals, conversations, and traditions. Not every story has every element, of course, but there is a feeling that a curation of them creates that makes the reader feel like it's a December day. Ghost stories to some extent also share this reliance on atmosphere. Spooky surroundings add to the haunting quality of the tales of the supernatural.
To me, it makes sense that ghost stories and Christmas stories would blend so seamlessly, even though on the surface they might feel like opposing narratives with opposing themes.
The Value of Good Editing
Whenever I read a short story anthology, especially when it reprints older works of literature, I always appreciate all of the work and careful research it takes to put it together. Tanya Kirk is an expert curator and her wonderful write-ups that precede each story are a joy to read. She provides a brief biography as well as relevant writing history for each writer. Each story also has a documented publication date and where the story appeared.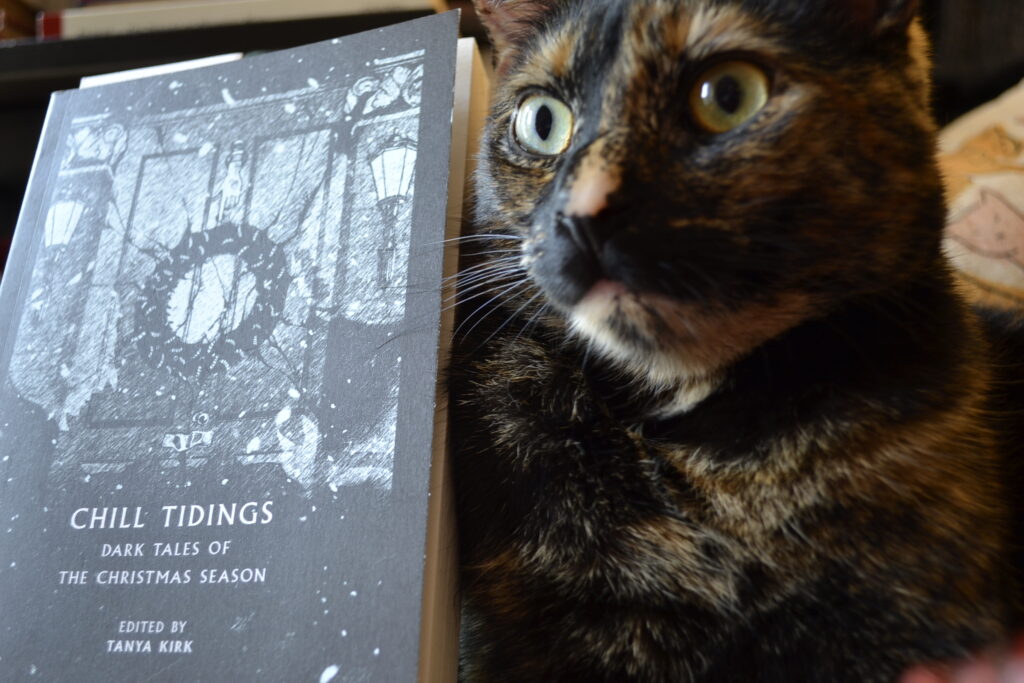 Though I rarely read biographies of writers or books about writing or publication, these small introductions to each story leave me always wanting to read more. There's just enough information, and I can't stress how difficult that is to pinpoint. More often than not, the reader is given too much or too little.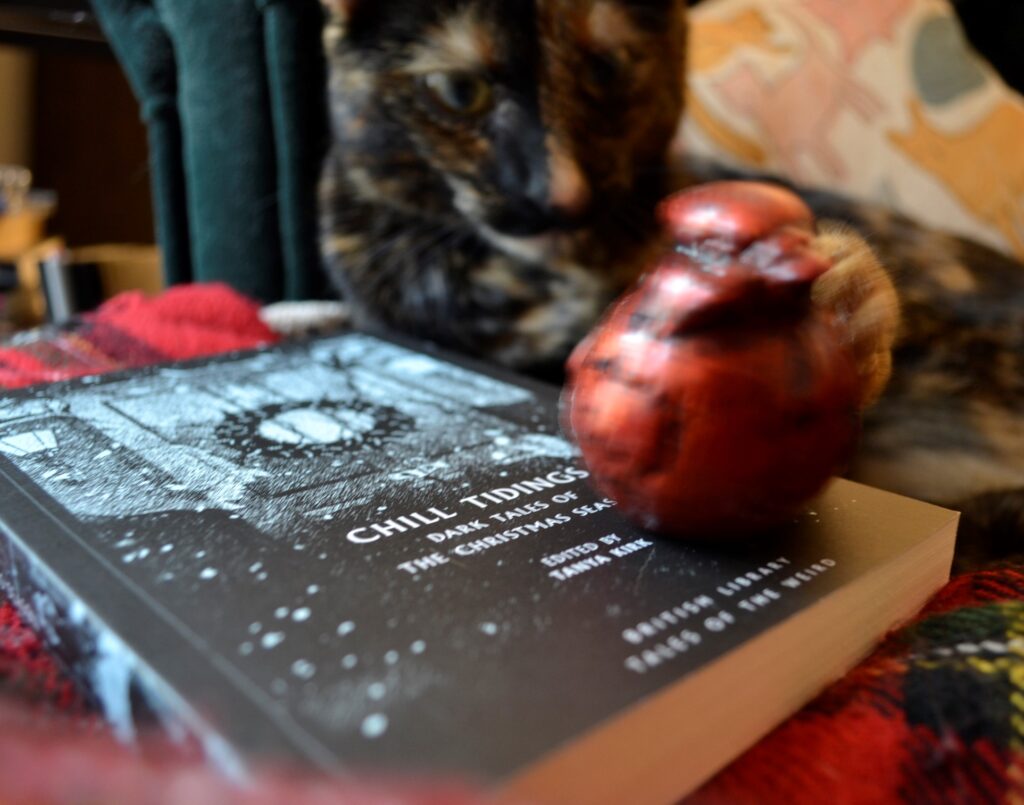 I should mention that Kirk has edited several books in the British Library's Tales of the Weird Collection including another book of Christmas stories — Spirits of the Season — which was published in 2018.
Muggy Weather
Even though I'm reviewing a collection of Christmas stories, the weather has not been very co-operative. It's very hot and very humid. Mowing the lawn was about twice the chore that it is normally and both myself and my lovely spouse had to take more than one break and chug about a litre of water each to avoid heat-related illness. Most of our time for the last week has been spent inside, trying to stay cool in the central air.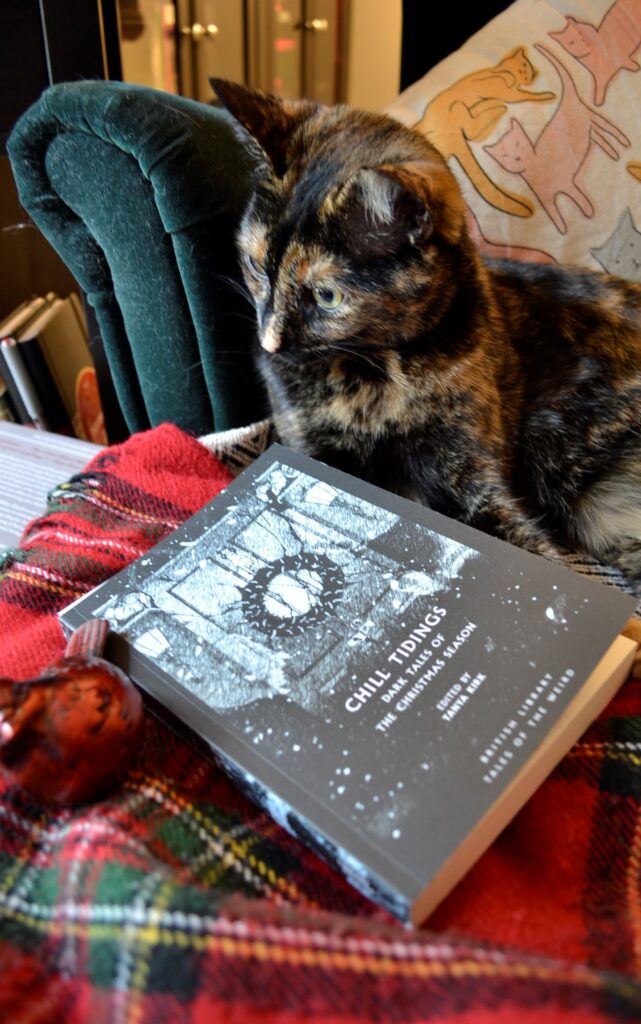 Thunderstorms are on the way and then the weather will soon cool down again. I'm hoping that perhaps August will be cool enough to let it feel like fall might be coming at some point in September. Admittedly, I'm also waiting for chillier weather because it will make this year's Halloween in August a bit less dissonant with the forecast.