The Autumn Leaves and Theatre Boom
I was amazed to find that some of the leaves are just barely starting to turn. In spite of the amount of green in the foliage, I'm noticing the early signs of autumn in this town. Though the theatre is still booming and bringing plenty of tourists, there's a bit of a slow down in terms of their numbers. Audience composition slowly shifts to be more representative of locals. The late summer sidewalk sales are in full swing as the artisanal shops and vintage store start liquidating summer stock in order to make room for sweater season.
The back-to-school ads of course started last week, but, just like when I was a kid, I try my best to shut my ears to them. While I appreciate the rhythm of the school year's beginning, I'm more concerned with the seasonal rhythms of my adult life — the theatre, the mountain of fall literature new releases and reprints, and the changing of the natural world as it displays all its finery before bedding down for winter.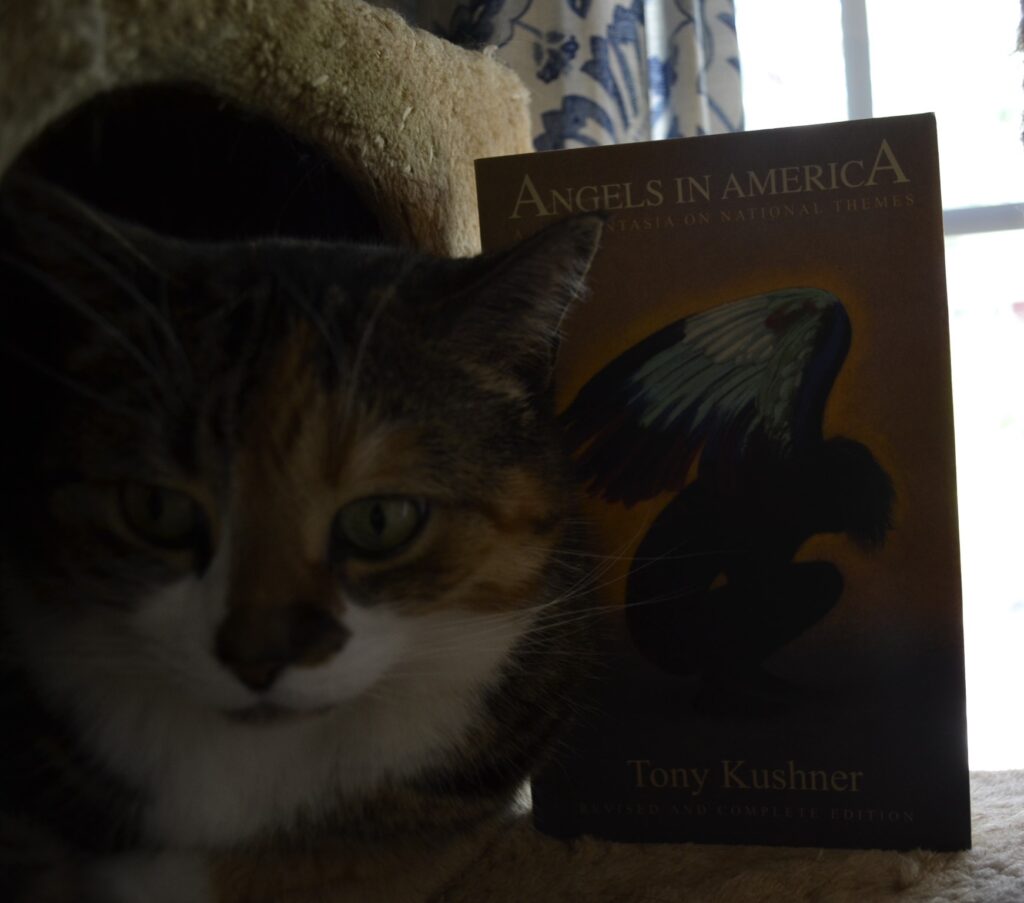 The End of the Millennium
When I was doing research on how to read modern drama and where to start, I immediately found the opinion that the play to start with was Tony Kushner's Angels in America. After reading it, I can say that I at least somewhat agree with that statement. Is it a great place to start? Yes. Is it the only place to start? I think it would be rather unrealistic to say that, but I think it is a very good choice to start here. It's a play that's had a decided influence on the plays that came after it, literature, and the general landscape of the artworld in the 1990s.
It is a drama in two parts, Millennium Approaches, and Perestroika. Usually focus is placed on the first part rather than the second, because it is the first part that is most often performed and read and it can be done so as a stand-alone piece. I did find Millennium Approaches a bit stronger, as well. Both pieces follow Joe Pitt, a Mormon legal clerk and closeted gay man; Prior Walter, a gay man dying of AIDS alone in the wake of his failing relationship with his partner Louis Ironson; and Roy Cohn, a closeted and deeply conservative gay man who has spent most of his life fighting against LGBT rights and human rights in general.
An Examination of Illness and Grief
The setting is New York in the middle of the AIDS epidemic, and the world feels like it must be ending as the millennium approaches. Walter is dying and, instead of being there for him, Louis runs away, determining to avoid death at any cost. He doesn't want to be anywhere near the dying, no matter where his moral obligation lies. Roy Cohn meanwhile insists he is dying of 'liver cancer', and Joe Pitt is living a lie of his own construction and destroying his wife in the process. What Kushner excels at is creating a sense of endings and of a grief that hangs above each of the characters as they accept illness, accept death, and accept that change is coming whether they want it to or not. It's a play that seeks to plumb the depths of human frailty, as well as human cruelty and mortality.
The character of the Angel has a limited role in Millennium Approaches, and it is implied that it is partially an existence that relies on the dying process of Walter. Their greater role in the second part, I think, is generally what makes it weaker than the first.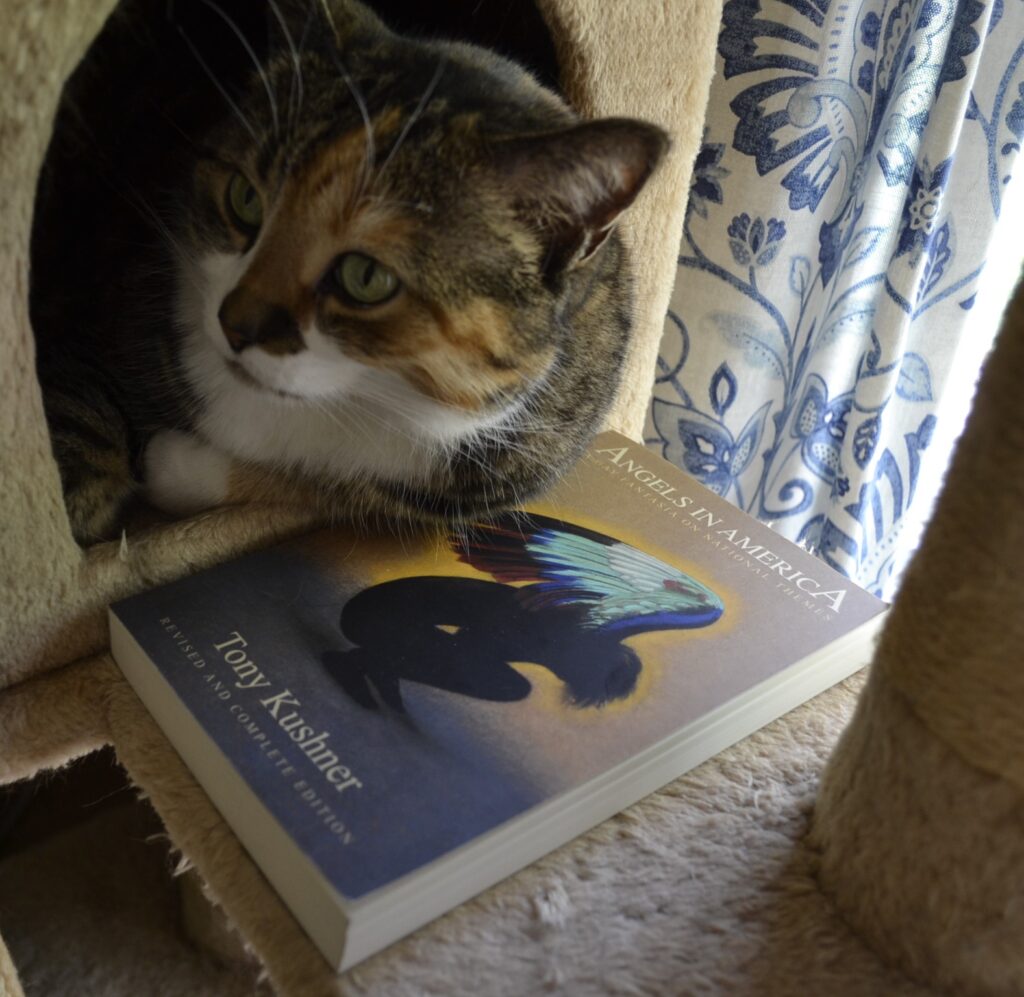 The Role of Women
There are a lot of things to love about Angels in America, but unfortunately there are parts of it that have not aged well and that are very glaringly problematic. I'll focus on the role of women, but there are a few other issues as well.
Joe Pitt's wife Harper and his mother Hannah are the major female characters and both are defined by Joe. Both are to some extent dependent on Joe and both serve in the plot in a limited capacity that either has to do with Joe or with being a wife or a mother. There's not a lot of depth here. Also, Kushner, in his scenes between Walter and the Angel, seeks to define creation and life as solely male. Male-driven. The essential element of life is only the male element. As a female reader, it's difficult to read, especially when the unwritten implication is that female experience and female existence does not matter and is not important. That female existence and experience is only contained in reproduction and only in relation to male wants and creation.
Now, I do not think this is what Kushner intends, but it's a nearly inescapable conclusion to a modern reader. He is writing a play about the AIDS epidemic and is focussing on gay male characters and so I expected a gay male perspective and voice. However, I would rather have had no female characters at all in the play than have characters that are so flat. That's part of what is emphasizing the problematic content.
That being said, Angels in America is an important play that deserves every bit of the study and attention that it has received since it's debut. However, just like with every work, its important to think about it critically, take it down from the pedestal, and consider how literature and drama has evolved after it as well as before it.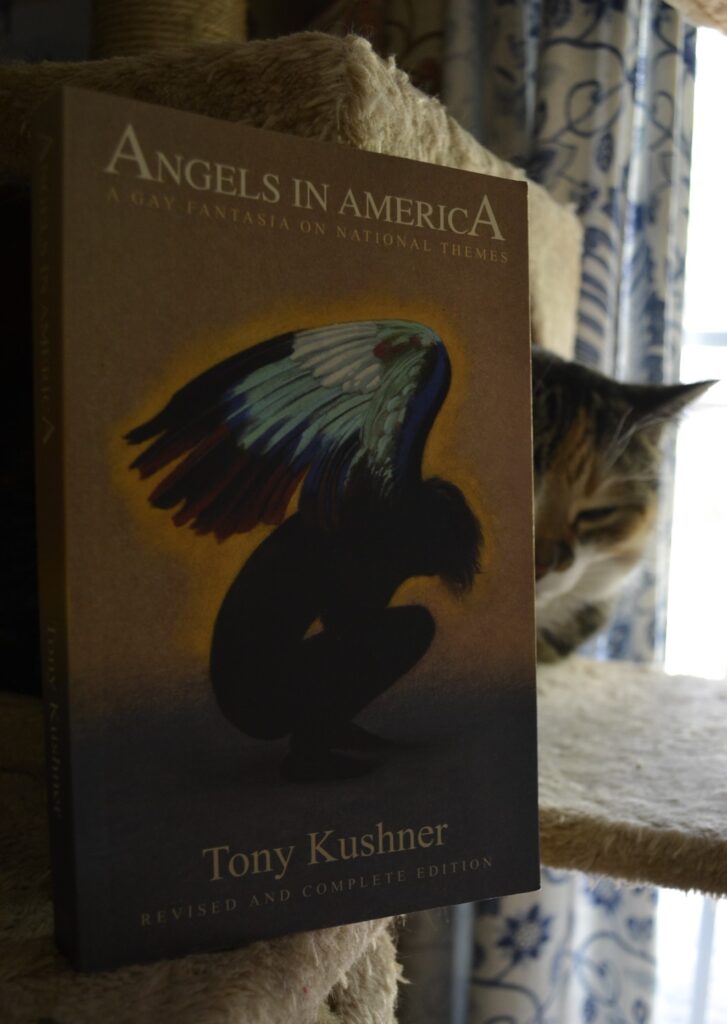 Bring on Fall!
Did I mention all of the fall book releases? I follow the Booker Prize and the Giller Prize, but I also usually get snowed under in the avalanche of new reprints of classic literature, and the cutting-edge literature that pops up in abundance. My lovely spouse has been sweet and indulgent enough to pre-order the releases from McNally press and some of the forthcoming New York Review of Books releases too. It's always an extra surprise when one of them arrives along with the book orders that I'm regularly expecting in a week.
The long and short of it? I really have to start reading! That can be hard when work feels so busy too. But in order for the book stacks to keep in any kind of semblance of control I have to calm down and remember that it isn't about what books I've finished and how fast. It's about how voraciously I love consuming stories and how important they are to every single one of my days.