The Holiday Preparations Have Begun!
On the first of November, my lovely spouse surprised me by opening the closet and taking down the boxes that I look forward to every year. Before I knew it, some of the wall decorations were already up, and the décor had been switched from autumn leaves to holly. The paper garlands were strung and the glittering baubles were strewn in the places they vacated last year.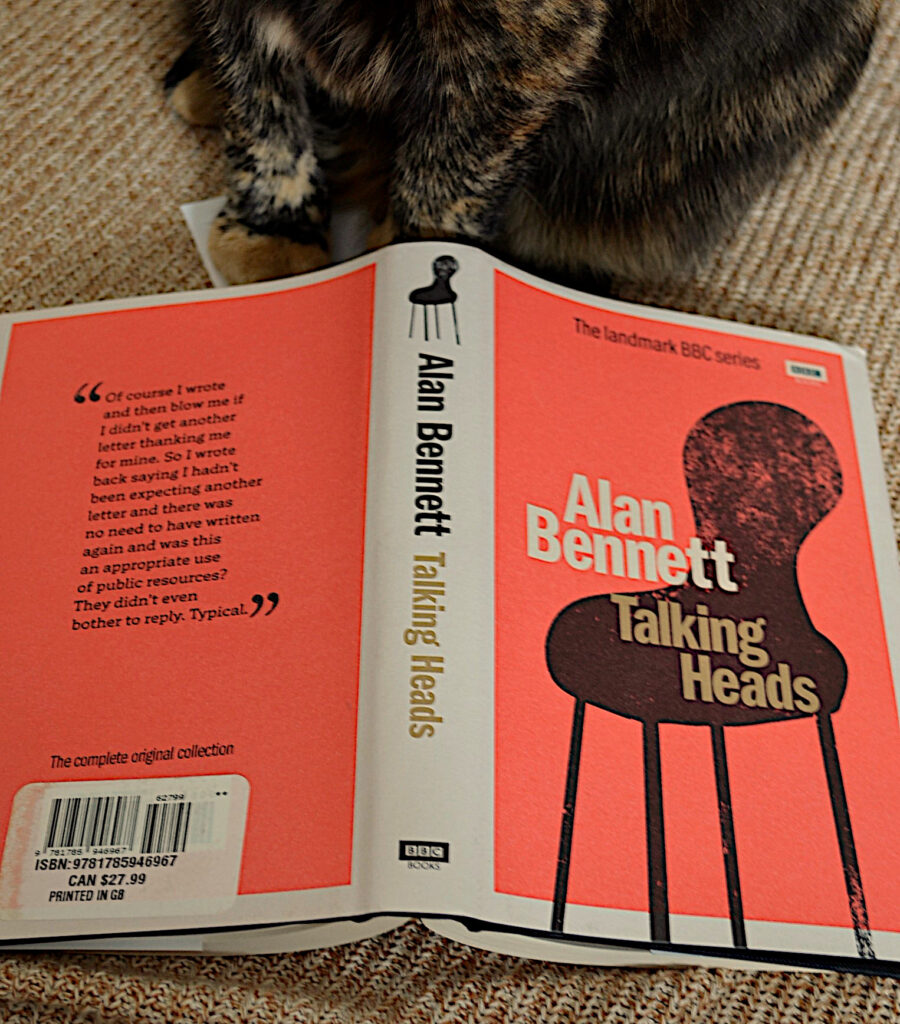 And I was so grateful for just that little bit of simple joy. It's been a hard few months since my grandmother passed and, as December looms closer, I miss her presence in more and more ways. I have to remind myself that I won't be buying chocolates for her this year and that I'll have one less card to write. I won't be seeing the decorations or hearing her stories. Her apartment is already empty.
The first holiday season after a loved one passes away can often make one feel the absence more sharply, and that's what I'm currently experiencing. And I have a feeling that while it will fade over time, next year won't be much easier. My lovely spouse sensed that and her small act of kindness and consideration went a long way towards cheering me up.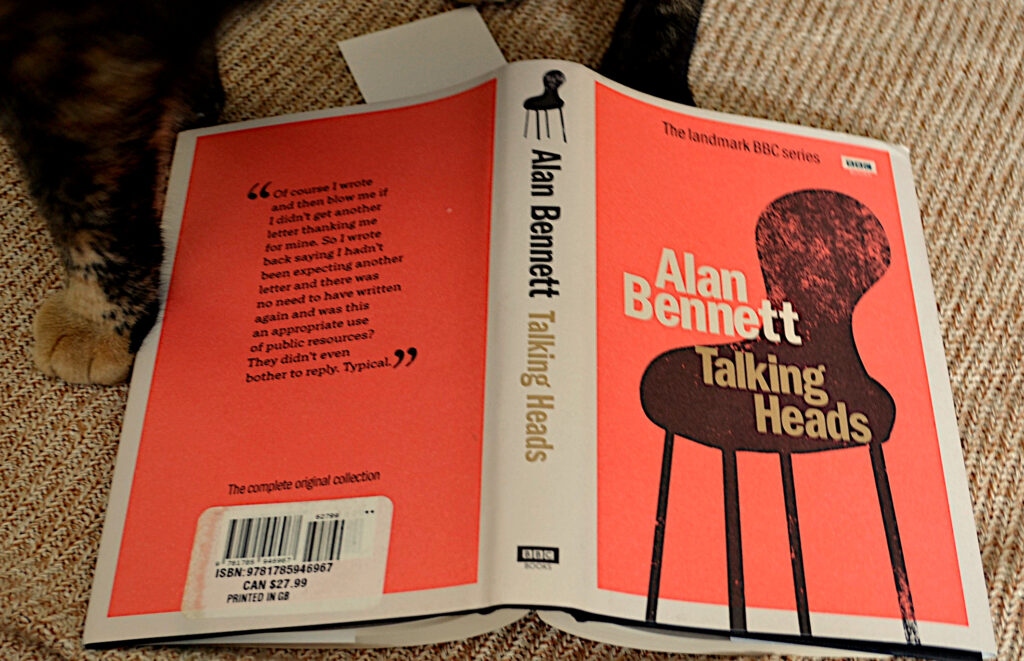 The Art of Monologue
Alan Bennett's Talking Heads is actually a collection of monologues written for the BBC with series one airing in 1988 and series two airing in 1998. There is also a series three that was filmed during the COVID-19 lockdown. However, when I first saw this 2020 edition that collected the series one and two monologues, I didn't know anything about Talking Heads. I was drawn to the beautiful design of the edition and the striking cover image of the book as it sat on a shelf at my local independent bookstore. I picked up the book, read a passage, and bought it on the spot.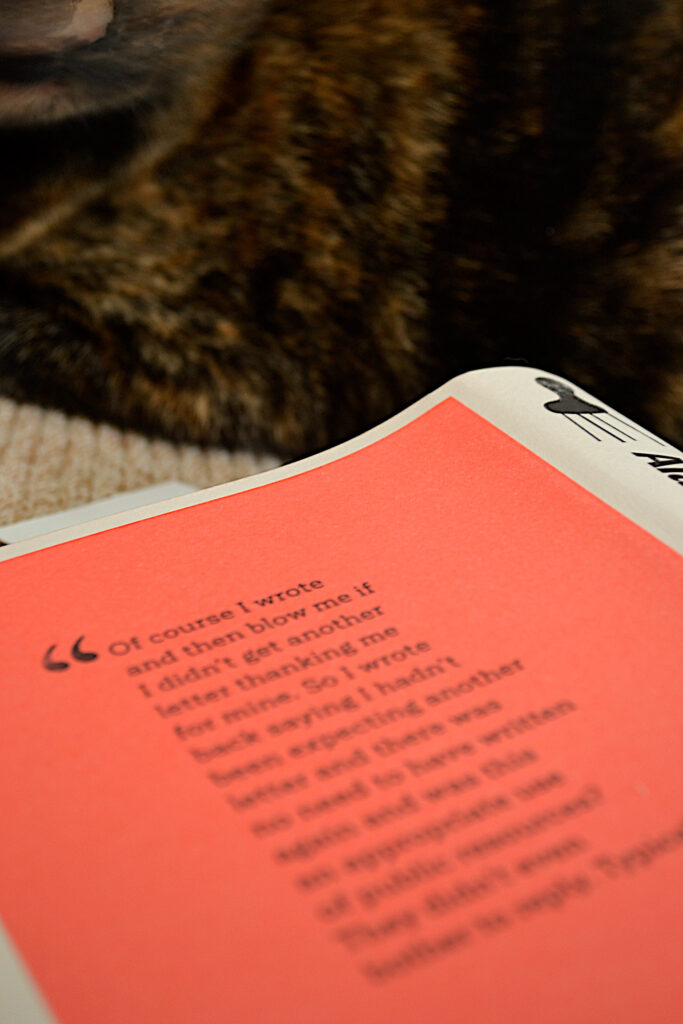 Though this collection contains eleven monologues, they read like much more than that. They read like concise, sharp, introspective short stories that pull no punches. Stark and only containing the absolute necessities of description without any flourishes, these narratives cut to the quick in terms of plot, theme, and statement. Some are wry and humorous, others are disturbing, more just hinge on a fragile poignancy that makes the reader think and begs them to look at modern life with new eyes.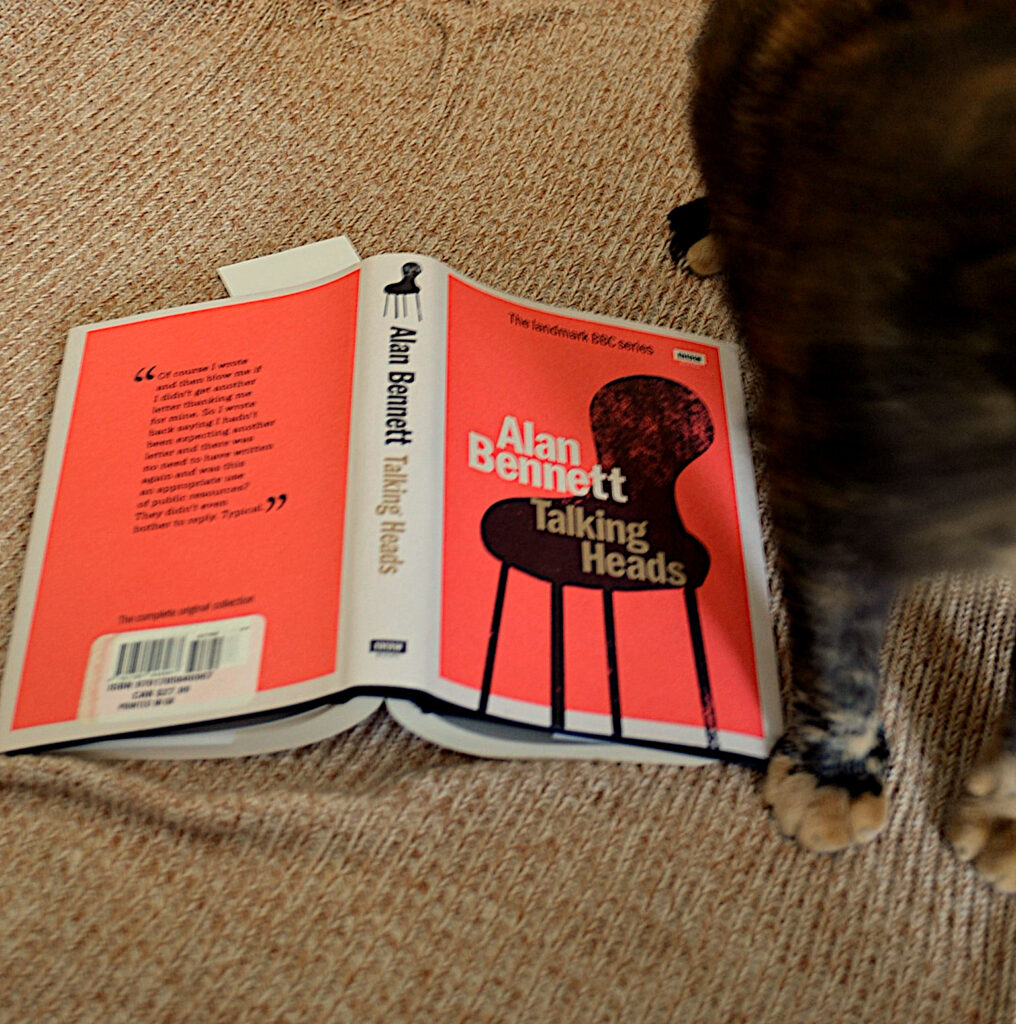 As a note I haven't seen Talking Heads in television form, but I can say that Bennett's writing is stellar with a quiet intensity that is very singular indeed, especially considering the constraints of the form he is working with.
The Power of Speech
Bennett tackles a lot of issues during the course of these monologues including the realities of aging and social isolation. He tackles the difficulties and awkwardness of the modern world and the dangers of it. His characters often undergo a journey from naïveté to experience, going from point A to point B clumsily and uncomfortably. When these characters speak, though, it isn't directed towards the television audience. They are instead speaking to themselves as if they are trying to coach themselves through navigating whatever it is they are facing in their existence. The power of this vocalized inner monologue is immense because it draws the reader into the character in a way that wouldn't quite be possible in a scene of dialogue or even a directly introspective passage. It's the fact that this is written for speech that lends it the quality it has.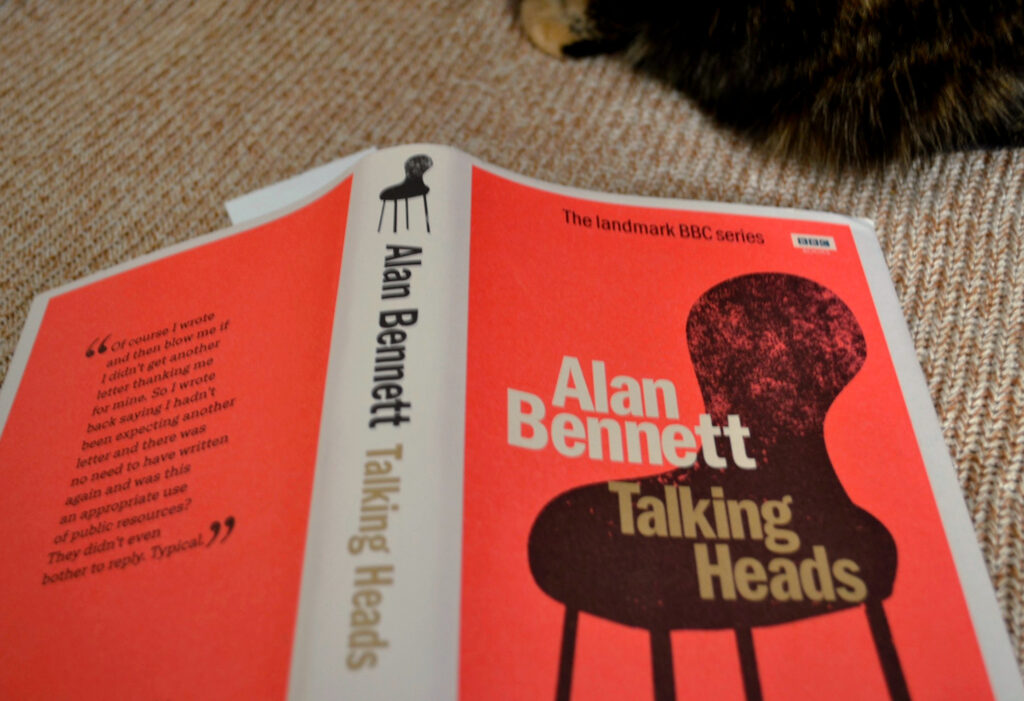 It turns the audience into an eavesdropper, listening to thoughts said aloud when a character is alone. It keeps the reader turning pages especially when that monologue twists and turns and reveals things that are unexpected and turn the narrative directly onto its head.
Showing its Age
While I did enjoy this collection immensely, I will say that the time period in which it is written comes through in several of the monologues. It can be difficult to read, but the collection is still worth reading if you are able to get through it. I would warn that some of the content can be triggering — one monologue in particular ('Playing Sandwiches') is from the perspective of a pedophile and is very disturbing.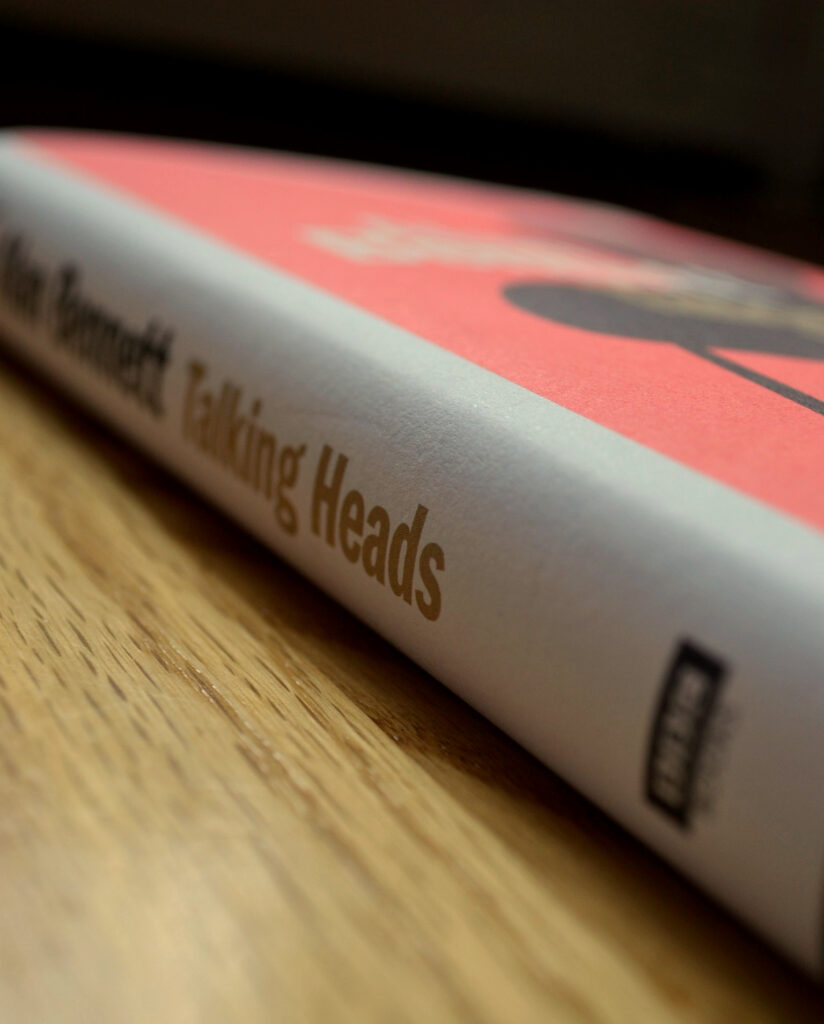 Talking Heads did provide the reader with a view into daily suburban life in England in the eighties and nineties and Bennett's writing was very influential in the time in which he was writing. But if content is a concern for you, then I would suggest checking out the brief summaries on Wikipedia for each dialogue before deciding whether you'd like to read them.
Let's Not Go Shopping
The part I'm a bit less excited about? All of the holiday shopping that we have to start soon, since we're having holidays with family on the early side this year. Though the crowds won't be as intense as they would be later on in December, shortages, shipping issues, and the normal dose of holiday panic will probably make things a little more hectic than they were before the pandemic.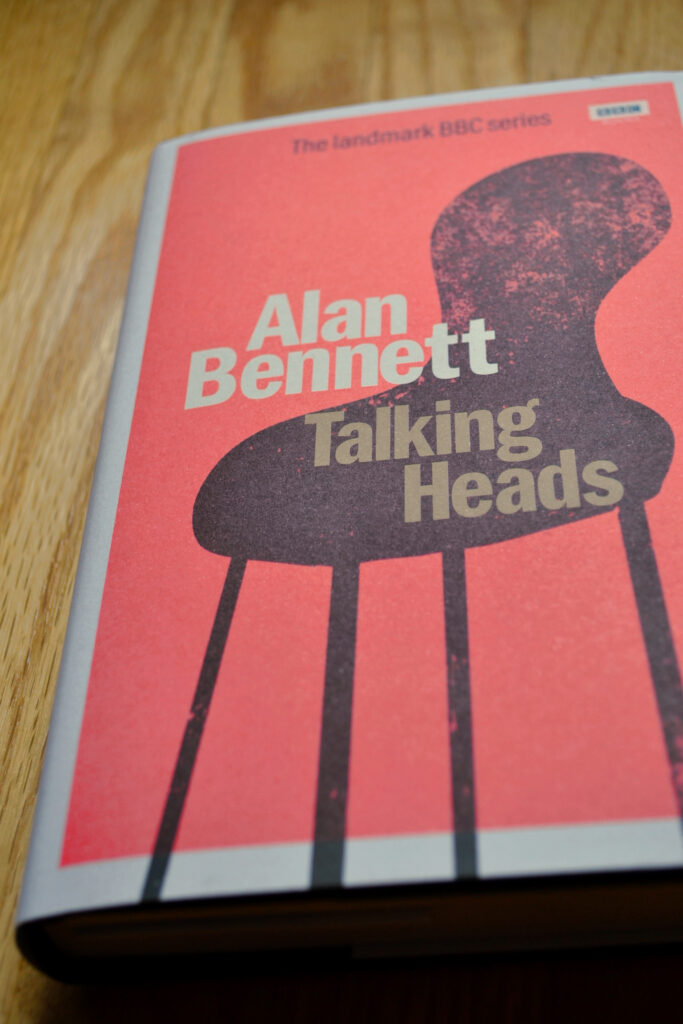 I'm hoping that making sure I have some time for reading and investing effort into my mental health each day will help lighten the inevitable stress. At least we're going to have some time off in the next few weeks to try to recover a bit from the mountain of work we had in the fall.
For now, I'm looking forward to snow and cozy nights reading by the electric fireplace.