Happy Halloween!
It's finally here! The final days before Halloween and the last of my spooky posts! This fall has been a whirlwind, and sadly, we still haven't managed to figure out when to draw the line when it comes to booking events. Movies, a pumpkin trail, apple picking, plays, ghost tours, and even a puppet show, we have been busy for so long I almost forget what it's like to have an empty week.
However, like the covered bridge in Sleepy Hollow, first week of November marks the end of the chaos — or at least the brand I can see in advance on our calendar. Then we'll have time to focus both on us and on getting the house and garden ready for the cold. Embarrassingly, we still have a bag of spring soil to spread around. It's been that kind of year, and I don't want another one like it any time soon.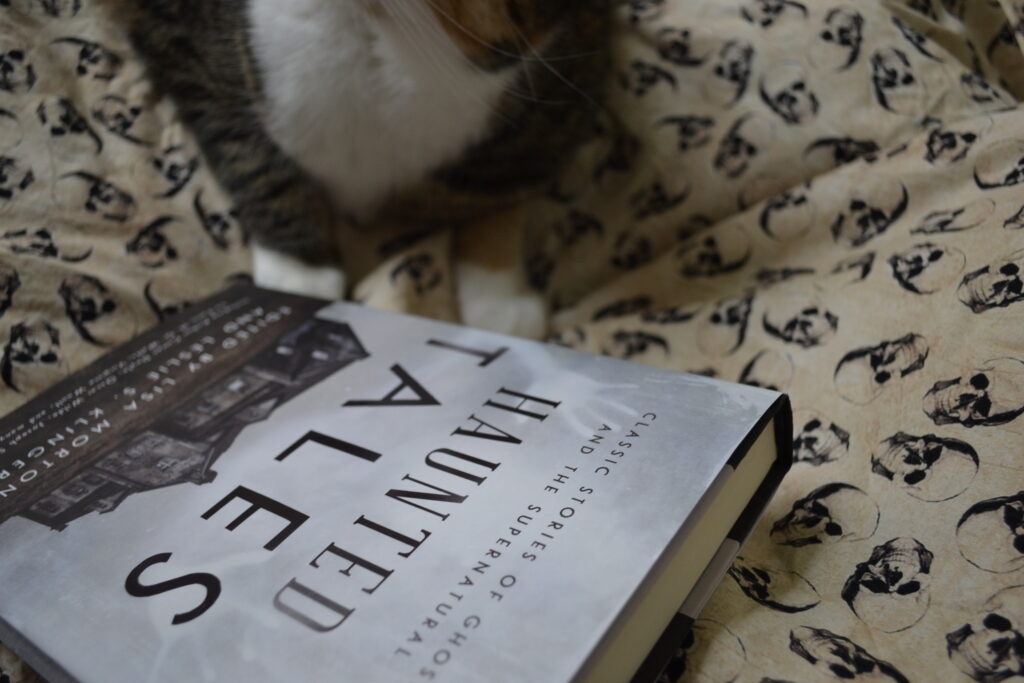 Another Collection of Classic Stories
I thought I would end the month with a more traditional, yet modern, compilation of classic spooky stories. Haunted Tales was published last year, but you might recognize the names of the editors, since they have recently published two other anthologies: Weird Women Volume 1 and Volume 2. Those books focused on female writers of tales of the supernatural, obviously, while Haunted Tales includes writers of both genders.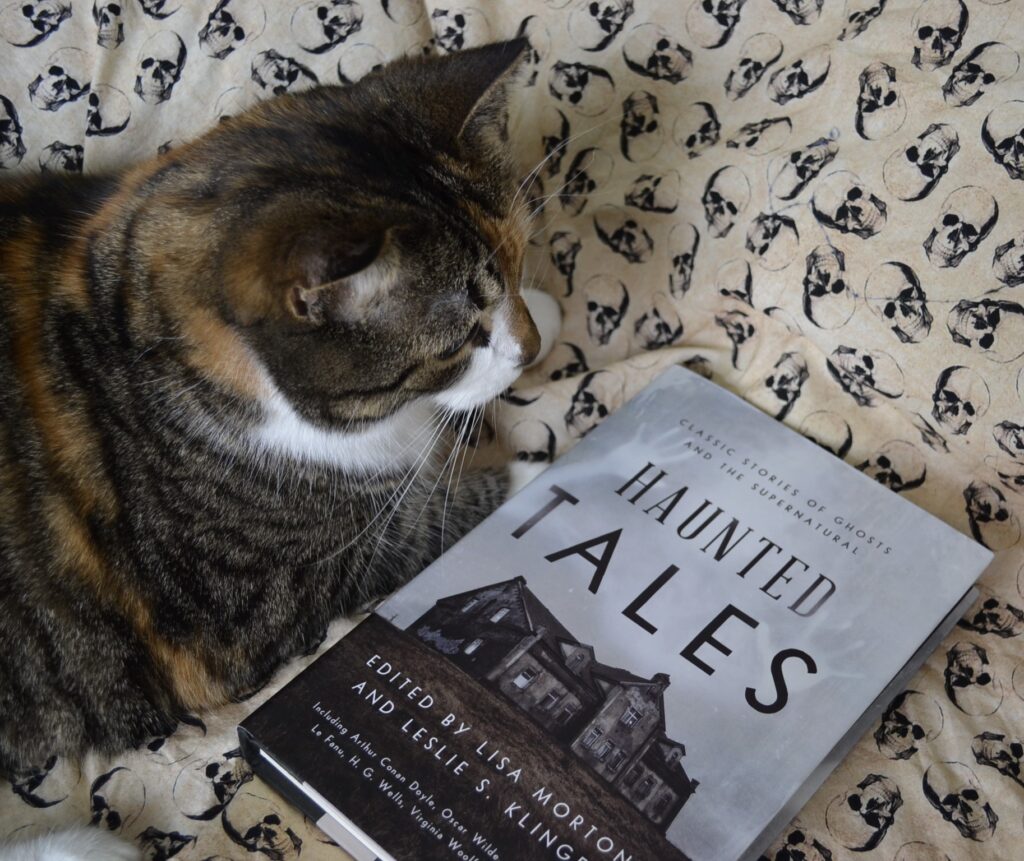 What really shines about this collection is the informative introductions to each and every one of the stories. They provide context, the historical significance of the story, as well as biographical information about the writer. There are a lot of hidden gems here, and writers that I will be seeking out more work from. However, there are also a few stories that appear in a prodigious number of spooky anthologies. For example, 'Man-Size in Marble' by Edith Nesbit is in more of my ghost story books than I can count.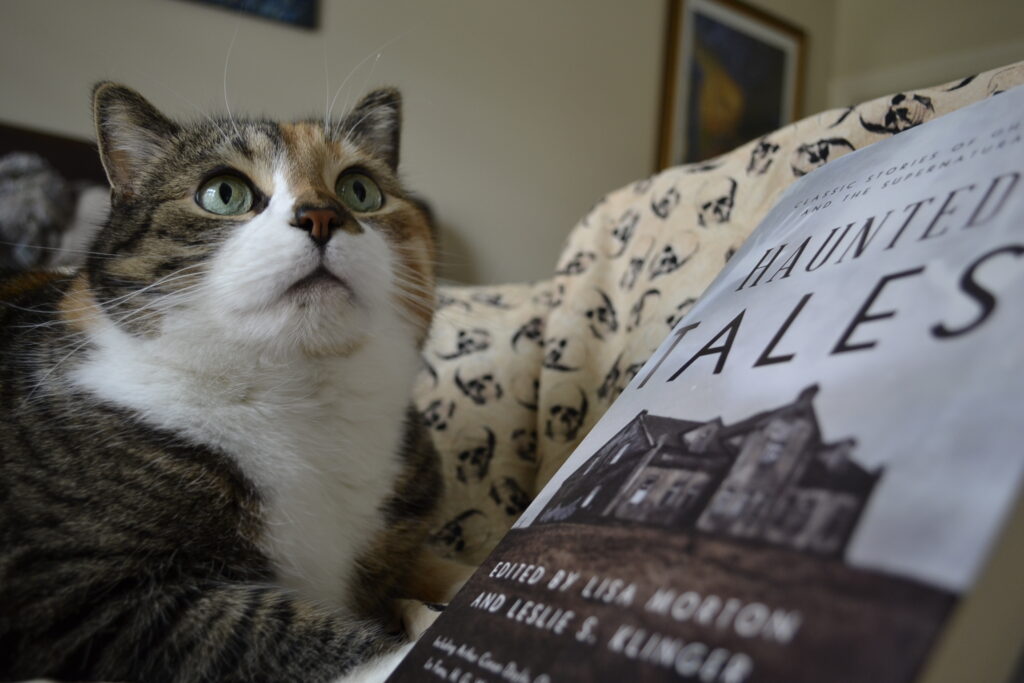 Some Favourites
It's hard to pick a few favourite stories, but I will for the sake of the review. There's Mary Elizabeth Braddon's 'The Cold Embrace', which is perhaps a bit traditional, but is written so strikingly that it is absolutely compelling. If you happen to like this story, The British Library's Tales of the Weird collection has put out a volume solely composed of her stories.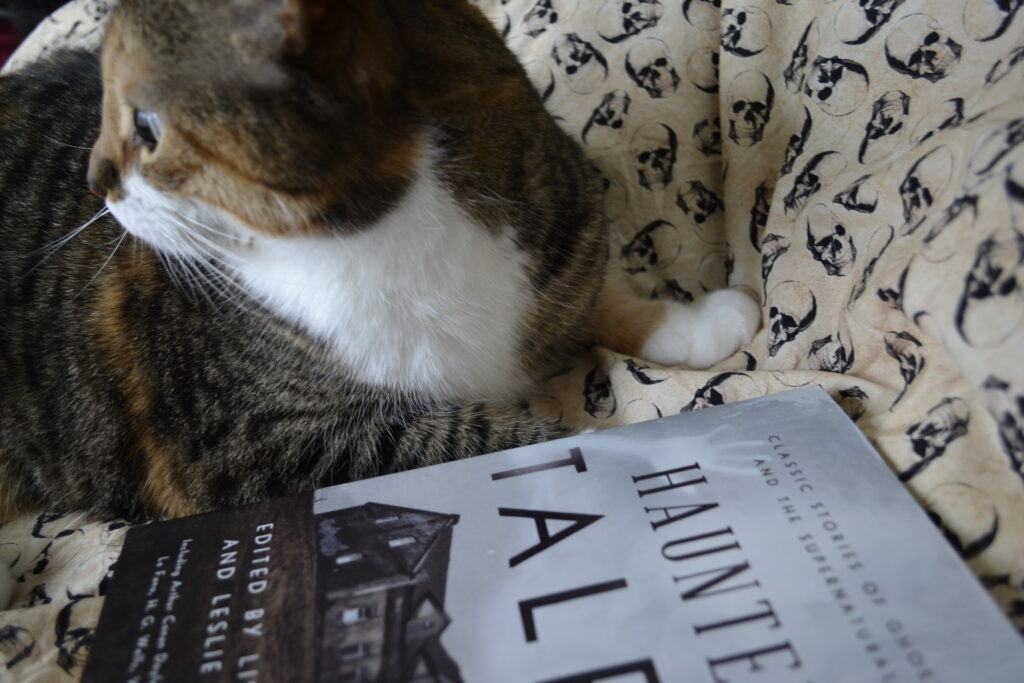 Algernon Blackwood's 'The Kit Bag' is also a favourite, perhaps because it's a ghost story but also a crime story at its core. Unlike a lot of Blackwood's other work, he brings his ability to lushly render terrifyingly tense atmosphere into the world of interior spaces. He creates a feeling of human against the sublime but subverts that into a human ghost instead of a more general unnamed supernatural phenomenon —like in the story 'The Willows'. If you would like to read more of Blackwood's work there are multiple collections out there. The Tales of the Weird Collection also has collected his stories as well, though they do focus more on the tales where Blackwood includes nature.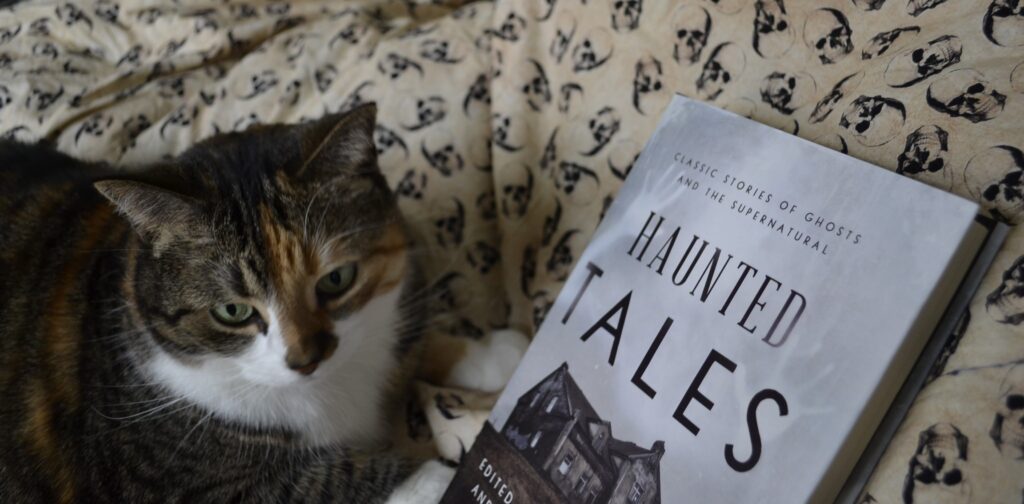 Odd Choices
I will say that there were a few stories here that felt out of place. Rudyard Kipling's They is a ghost story, yes, but it is nearly novella length and so I found it strange that it would be included in a collection of short stories. They is also very slow and is a story that unfolds in obfuscation, contrasting sharply with the rest of Haunted Tales' very stark and malicious ghosts.
The other odd tale out was Oscar Wilde's 'The Canterville Ghost'. It's also quite lengthy. I would also argue that the tone of it is a bit off, since it's mostly a satire thinly disguised under a supernatural veneer.
Both of these stories take up quite a lot of real estate, and so it feels like the collection is imbalanced towards them. Almost like I missed a quarter of the book. I'm not saying that collections can't include longer stories, but they should not stick out as being so long in comparison to the rest due to the pace of the narrative or the tone of it. 'The Screaming Skull' by F. Marion Crawford is also quite long, but in tone it fits with the rest of the collection and it features an interesting structure that makes for a quicker pace.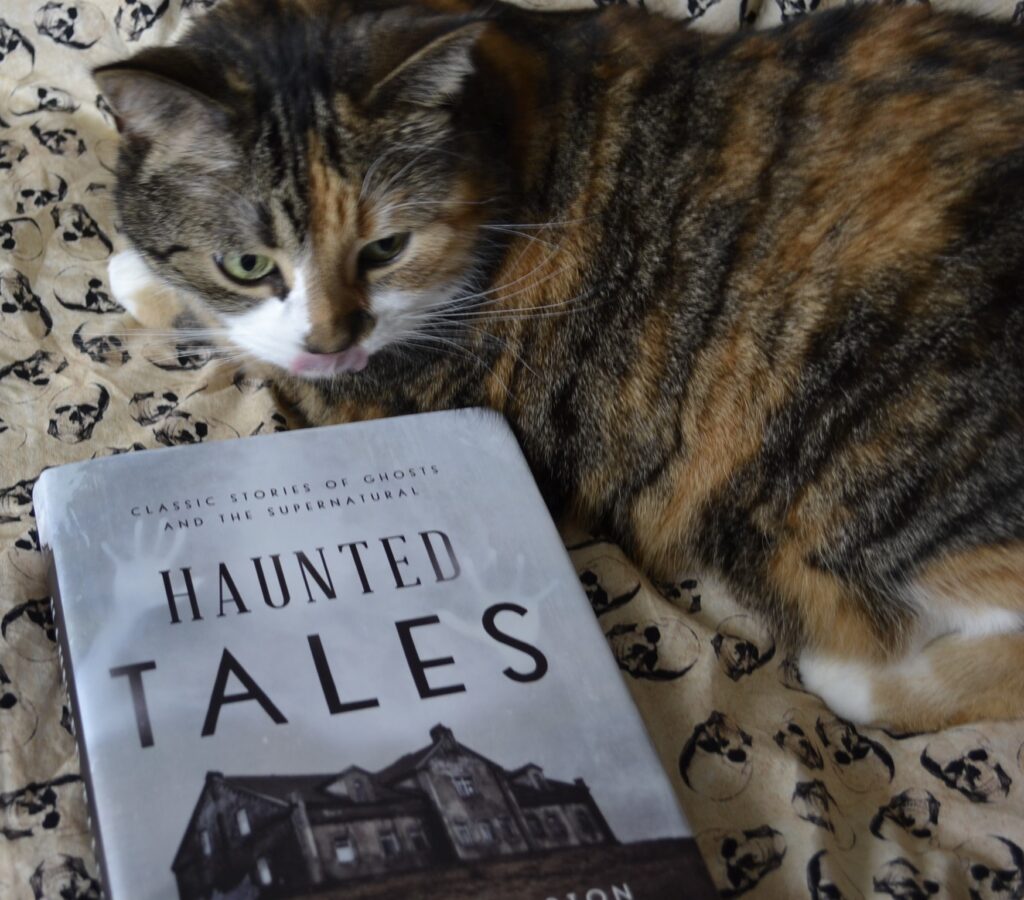 Looking Forward to November
Other than the calm, there's a lot of other things to look forward to in November. Myself and my lovely spouse have planned a small vow renewal. There's also a deepening of the cosy weather, and maybe even some snow. The town is emptying out, and getting a lot quieter as the shops bring out the holly and the wreaths. I know it's not exactly popular, but I love that we start celebrating spooky season and the holiday season early. It's like we get four months of special rituals, traditions, and the glow of being together and watching the time pass us by.
That wraps up October. In November I'll be reviewing war novels. Until then, stay spooky and Happy Halloween!